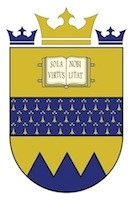 Zug, Switzerland (PRWEB) November 22, 2013
UGSM-Monarch Business School Switzerland is proud to announce that a collaborative academic agreement has been reached with the University of Pretoria Neuroscience Group. The two schools will collaborate with respect to the development of Neuroscience and Management theory. To further solidify the collaboration Professor Dr. Peet Du Toit of The University of Pretoria's Neuroscience Group recently joined the faculty of Monarch Business School Switzerland and will work in conjunction with Dr. Justin Kennedy of Monarch Business School.
About UGSM-Monarch Business School Switzerland:
UGSM-Monarch Business School is a private, high-quality, Swiss Business School focused on graduate studies in management located in the Cantons of Zug and Aargau. UGSM-Monarch functions primarily as a Doctoral Institute with the main focus on doctoral programs and doctoral candidates for both active students and returning professionals. UGSM-Monarch is a member of ACBSP (USA), IACBE (USA), CEEMAN (Europe), ECBE (Switzerland) and ACUNS-The Academic Council of the United Nations System.
About The University of Pretoria:
The University of Pretoria was founded in 1904 as the Transvaal Technical Institute in Johannesburg and later known as Transvaal University College or TUCS an acronym still used today to refer to the institution. The University of Pretoria became a full fledged university in 1930. The University has approximately 60,000 full and part-time students. The Neuroscience Research Group of the University brings together researchers, clinicians and students in an exciting and complex field that focuses on various aspects of the central nervous system. The group is characterized by its rich diversity and interdisciplinary nature, and aims to focus on translational research which bridges the laboratory to the clinic.