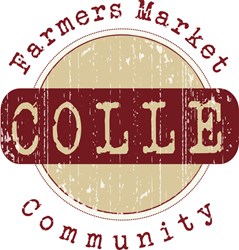 Bohemia, NY (PRWEB) November 29, 2013
Colle Farmers Market, an advocate for the growth of local vegetables, responds to an article published by Discovery News on November 15th, which reveals new food safety regulations set by the U.S. Food and Drug Administration (FDA).
According to the Discovery News article entitled "Could New Safety Rules Choke Organic Farming?" the FDA is proposing to update the U.S. food safety laws for the first time in over 70 years. The new rules, included in the Food Safety Modernization Act (FSMA) could change everything in terms of farming and food production, including how often farms are inspected, the amount of time between fertilizing, and vegetable harvesting.
The plan comes as a response to the increase in outbreaks of food borne illnesses, which affects over 1.6 million Americans each year. The article says approximately 128,000 people are sent to the hospital each year due to food borne illnesses. These diseases also kill about 3,000 people every year.
However, the article reports that many believe the FSMA could harm small farmers, making it more difficult and expensive for organic farmers to grow crops.
A representative from Colle Farmers Market, an advocate for the growth of local vegetables, says the new bill has the potential to burden small organic farmers. "Small, community based farms and local organic farmers could have a harder time selling products due to stricter regulations," he says. "However, stricter regulations could mean higher costs and more time consuming inspections. This could be detrimental to small farms with little budget."
The article explains that one of the new rules could "require farmers to wait nine months to harvest crops after applying manure or compost."
The Colle rep says organic farmers believe in keeping the soil healthy. "It's too long of a period for fertilization," the rep says. "This rule could also force organic farmers to use synthetic fertilizers instead of natural versions, which may deter farmers from using organic practices all together. Instead, the FDA should work with organic farmers specifically to ensure that these new rules do not force small organic growers to take a step back after they have come so far."
Colle Farmers Market is an E-Commerce enabled community that is passionate about sustainable consumption and responsible conservation. The Colle movement is dedicated to connecting natural product vendors, organic farmers and all people who are living an organic and natural lifestyle.
#####