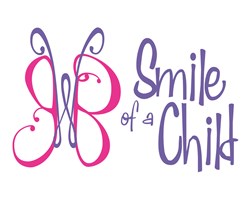 (PRWEB) November 21, 2013
There are smiles on the faces of millions of children across Russia, thanks to one of the world's most innovative and impacting TV networks. Launched in the U.S. on Christmas Eve 2005 by Christian television giant Trinity Broadcasting Network, the Smile of a Child Kids channel is exploding in popularity across the globe, as parents discover the network's broad range of quality programming that entertains, educates, and inspires children while re-enforcing the kinds of values all parents want for their kids.
And nowhere has Smile of Child been more warmly embraced than across Russia, where an estimated 280 million viewers have access to its 24-7 mix of cartoons, music, puppets, story-time, and more — all presented with a strong emphasis on wholesome, family-friendly values.
"Mothers, fathers, grandparents, and even educators and child-care workers across Russia have been enthusiastic in their reception of Smile of a Child," said Igor Nikitin, who has monitored the growth of faith-based TV in Russia. "They are grateful for a resource that teaches children values important for successful lives and families. Most importantly, kids love the entertaining, educational, and life-changing programs."
On the air since 2007, Smile of a Child Russia combines faith-based programming from the U.S., along with many Russian language kids shows produced at TBN Russia's studios in St. Petersburg. One of those programs, entitled "You Will Be Found," happened as the result of a TBN/Smile of a Child project that places satellite dishes in orphanages and children's hospitals across Russia. The program focuses on orphans and the crucial need for families to adopt children. "In part because of 'You Will Be Found,' over 3,500 orphaned children in Russia have been taken into families," said Mr. Nikitin. "In fact, one of TBN Russia's own program hosts, Gennadiy Mohneko, has personally adopted 70 children with his wife. We have been blessed by the response."
TBN Vice President Matthew Crouch noted that Smile of a Child Russia was recently granted a license to broadcast in parts of central Asia to the south of Russia. "No matter where you go in the world, parents want resources that will provide a positive influence for their children," said Mr. Crouch. "We've been thrilled to watch as Smile of a Child has grown into one of the most requested children's networks in many parts of the world, including Russia, Eastern Europe, and across Asia. Smile of a Child has played a major role in TBN's dramatic growth around the world, and one of the reasons TBN is the world's largest and most trusted religious broadcaster."
To find out more about the 26 members of the Trinity Broadcasting Family of Networks, visit us online at http://www.tbn.org.