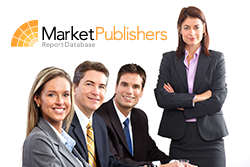 London, UK (PRWEB) November 21, 2013
The global beer market is characterized by intense fragmentation; the top brands capture a combined share of over 40% of the overall market in terms of volume. Developed markets are currently witnessing sluggish or declining volume growth, whilst the emerging markets like the Middle East, Latin America and APAC are exhibiting strong growth. The trend is poised to continue in the upcoming years. Such factors as expanding consumer bases, increasing demand for lower alcohol content beverages, rising disposable incomes, brewers' movement into newer markets (mostly emerging ones), and the spread of Western influence on lifestyles worldwide are spurring the world beer market growth.
Chongqing Brewery, Asahi Breweries, Castel, A-BInBev, China Resources Enterprises, Efes Beverage Group, Asahi Breweries and Carlsberg Group are amid the leading companies involved in the global beer market. In order to stay competitive and strengthen their footprints in the industry, the market players make efforts to satisfy the needs of expanding women consumer category by launching new products, such as fruit-infused, flower and milk beer, etc.
In-demand research report "Global Brewer Analyser Report 2013" worked out by Canadean has been recently published by Market Publishers Ltd.
Report Details:
Title: Global Brewer Analyser Report 2013
Published: October, 2013
Pages: 55
Price: US$ 3,645.00
http://marketpublishers.com/report/consumers_goods/food_beverage/global_brewer_analyser_2011.html
The report provides an insightful guide to the world's top brewing groups and presents a comprehensive overview of the international and domestic activities of the global leading beer companies. It contains the global top 20 brewers ranking, describes the current landscape of the beer market, examines the key factors driving and restraining the market, and also evaluates the competitive pressure. The research study reviews the key geographical markets, highlights major trends in beer consumption, and uncovers essential information on the companies' performance.
Report Scope:

Extensive guide to the global beer market and vital information on the international and domestic activities of the global leading beer companies.
Insights into the actual market state and description of the competitive scenario.
Global ranking of the top brewers.
Comprehensive profiles of the 24 individual brewing groups, including ranking, volume, share of the world market and share of leading brands.
Breakdown of company volumes and performance by type, brand, market and route to market.
Brewer volumes by market and modus operandi.
More insightful research reports by the publisher can be found at Canadean page.