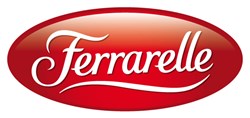 "All across America, consumers who were previously unable to buy Ferrarelle in their local stores can now have it delivered right to their door."
New York, NY (PRWEB) November 21, 2013
Ferrarelle USA (http://www.ferrarelle.it/en/home.html) has partnered with DS Waters of America, Inc (http://www.water.com/), one of the leading operators in the U.S. home and office delivery business, to deliver Ferrarelle's naturally effervescent bottled mineral water nationwide. DS Waters provides bottled water, water filtration and coffee and tea services to over 1.4 million customers. DS Waters will add 330ml and 750ml bottles of Ferrarelle to their existing portfolio of leading regional bottled water brands.
This deal comes on the heels of Ferrarelle's earlier announcement this year of a strategic partnership with Atalanta Corporation, (http://www.atalanta1.com/) the largest master distributor/importers of specialty food and beverages in the United States, appointing them the exclusive importer of Ferrarelle. The partnership was seen as a major step supporting the strong growth path already established for the mineral water company in the U.S. and shows an expanded presence in America.
Director of Ferrarelle USA, Ron Salerno, commented on the DS Waters partnership, "The addition of Ferrarelle to the DS Waters' portfolio heralds a new era for our brand in America. We are now directly available to an exponentially larger customer base. All across America, consumers who were previously unable to buy Ferrarelle in their local stores can now have it delivered right to their door. To be chosen by one of the largest home delivery companies in the U.S. is a great source of pride for us and is an important milestone in our continuing expansion in America."
Ferrarelle is the leading brand of sparkling mineral water in Italy with the largest market share of all Italian sparkling waters, truly "The Water of Italy." It is favored by retailers, top chefs and restaurateurs all over the world for its unique natural effervescence, mineral content and unique flavor profile. Sourced from Campania's naturally beautiful countryside in Caserta near Naples, a unique geologic phenomenon imparts a natural effervescence and rich mineral content. Ferrarelle erupts to the surface with each of its bubbles already in place and has the natural richness of precious healthy minerals.
About Ferrarelle USA
Ferrarelle USA (http://www.ferrarelleusa.com) is a wholly owned subsidiary of Ferrarelle SpA responsible for all sales and marketing in the US. Purchased in 2005 by Italian entrepreneur Dr. Carlo Pontecorvo, Ferrarelle SpA (http://www.ferrarelle.it) operates in the bottling and distribution of mineral waters. The company's brands include Ferrarelle, Natìa (still, natural mineral water), Sant Agata and Boario. Ferrarelle SpA brands are exported to more than 40 countries around the world. The distribution of Ferrarelle in the US is managed by Atalanta Corporation under the directorship of Ron Salerno.
About DS Waters
DS Waters of America, Inc. (DS Waters) delivers bottled water, brewed beverages and water filtration systems to homes and offices across the U.S. Headquartered in Atlanta, Georgia, the company serves offices, restaurants, food service organizations, convenience stores, and retail locations. DS Waters' bottled water products are sold under the brand names Alhambra®, Athena®, Belmont Springs®, Crystal Springs®, Deep Rock®, Hinckley Springs®, Kentwood Springs®, Mount Olympus®, Nursery® Water, Sierra Springs®, and Sparkletts®. Several of DS Waters' bottled water brands have been satisfying consumers for more than 100 years. DS Waters offers brewed coffee and tea beverages under the Standard™ brand and the Javarama® brand, as well as other leading national brands and office break room supplies. Additionally, DS Waters provides water filtration systems, equipment and services under the Relyant® brand. DS Waters supports the communities it serves and provides safe drinking water during emergencies and natural disasters. Visit water.com, nurserywater.com, coffeeservice.com, and athenawater.com for more information.