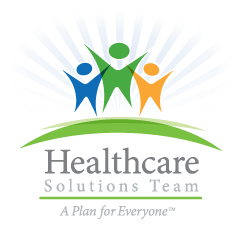 We want to reinforce that no one is required to purchase his or her health insurance through the exchange.
Lombard, IL (PRWEB) November 25, 2013
January is fast approaching and people are weighing their healthcare options—purchase insurance on the government-run marketplaces or from private agents. Grant Born of Healthcare Solutions Team believes that for many consumers, waiting to enroll in the exchange is the best idea.
"For some—especially those faced with significant health or financial struggles—enrolling in the state or federal exchange may be the only affordable way to purchase health insurance," said Born, partner with Lombard, Illinois-based Healthcare Solutions Team. "But for many, taking a wait and see attitude may be more beneficial."
According to Born, the initial rollout of the healthcare exchange has been rocky, at best, with issues arising for consumers trying to log onto the government's marketplace website and find information on plans and coverage.
Another reason he recommends waiting is that a limited number of carriers are participating in the exchanges at this time and more are expected to join next year.
"Many states have just a few carriers in the public marketplaces. And companies like United Healthcare, Aetna, Assurant Health, and others have indicated they will only operate in select states. This restricts consumers' choices," said Born.
The majority of those insurance companies who are involved have created new products to meet the Affordable Care Act mandates. Consumers—even current policyholders—may not realize that the coverage offered through the exchange often is different from current plans. While carriers are assembling networks of providers to accommodate customers, not all healthcare providers will be included in the new plans. Furthermore, marketplace plans generally are more narrowly focused, and in some cases even restrict patients to providers within the county in which they live. As a result, people who purchase their plans on the exchange may find their current doctor is not part of the new network.
Joe Eichman, partner with Healthcare Solutions Team, noted other concerns about the public marketplaces. Technology, for example, poses a challenge as all exchanges need to share information with the Internal Revenue Service, Medicaid/CHIP, the U.S. Treasury, Social Security, state agencies, and even Homeland Security. It remains to be seen how this transfer of information will play out, he said.
"It is still being determined how and when the pre-paid tax credits will be delivered to insurance carriers on each policy holder's behalf," Eichman continued. "Given the complexity of the process, I expect it to be cumbersome at best and inoperative at worst."
Born and Eichman agree that the government marketplaces eventually will provide a simple, safe and cost-effective way to purchase quality health insurance and will be especially helpful for those who qualify for subsidies. However, they point out that waiting for the next enrollment period in October 2014 might just be the best solution for the average policy holder.
"We want to reinforce that no one is required to purchase his or her health insurance through the exchange," said Eichman. "At Healthcare Solutions Team, we offer a wide selection of plans, many of which are actually more affordable right now than those in the marketplace. People can work directly with an agent to find the best coverage for them—and get insurance quickly, easily and with no red tape."
Healthcare Solutions Team offers an array of coverages including dental, supplemental and life insurance; simple Health Savings Accounts; high-deductible plans; short-term medical coverage; small business, self-employed and group healthcare; and major medical plans for individuals and families.
Since its inception in 2007, Healthcare Solutions Team has grown into one of the country's premier health insurance agencies. In addition to being named America's #1 Managing General Agency by Assurant Health for two years in a row, Healthcare Solutions Team was listed in 2012 and 2013's "Inc. 500|5000" and has been named America's #1 Career Health Insurance Agency and Top Key Broker by UnitedHealthOne, as well.
To learn more about coverage options available through private insurance companies as well as the healthcare exchanges, visit http://www.ReformSimple.com.