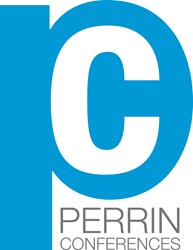 Berwyn, PA (PRWEB) November 21, 2013
Perrin Conferences, renowned leader in joint plaintiff/defendant litigation conferences, announced its annual Litigating Asbestos Cases in Today's Environment Featuring Insights from the Bench: The Judicial Perspective conference which will be held in New York on December 12, 2013. This one day conference will examine issues and strategies affecting both plaintiff and defense attorneys in resolving asbestos related cases against the backdrop of today's regulatory environment and ever-increasing economic challenges.
Moderated by Perrin Conferences' esteemed chairs, the In-House Counsel Perspectives panel will engage industry leading experts from AIG, Chevron Products Company, Fireman's Fund Insurance Company and Nationwide Indemnity Company.
The Judicial Roundtable: Insights from the Bench panel will include perspectives from:
-Hon. Richard T. Aulisi, Fulton County Supreme Court, Johnstown, NY

Hon. Sherry Klein Heitler, Supreme Court, New York County, New York, NY
Hon. Barbara Jaffe, Supreme Court of the State of New York, Civil Term, New York, NY
Hon. Joan Madden, Supreme Court, Civil Branch, New York County, New York, NY
Hon. Charles C. Merrell, Lewis County Supreme Court, Lowville, NY
Hon. Saliann Scarpulla, Supreme Court, Civil Branch, New York County, New York, NY
Hon. Martin Shulman, Supreme Court Appellate Term, First Department, New York, NY
Conference Co-Chair Julie R. Evans, Esq., is chair of Wilson Elser Moskowitz Edelman & Dicker LLP's Toxic Tort, Environmental & Energy practice. Ms. Evans' practice is focused on litigation mass tort, toxic tort, as well as product, premises and general liability matters. She is a member of the firm's Executive Committee and Operations Group and has spearheaded attorney mentoring and education programs at the firm, as well as the firm's Women's Professional Development Group.
Conference Co-Chair Perry Weitz, Esq., is the founding senior partner of the nationally renowned tort law firm, Weitz & Luxenberg P.C., and is acknowledged as one of the country's foremost asbestos, pharmaceutical, environmental, and products liability attorneys and consumer advocates. He has successfully pioneered litigations in various fields and is a skilled negotiator and legal lecturer. Mr. Weitz is the firm's principal settlement negotiator, having resolved thousands of cases for hundreds of millions of dollars.
For the detailed agenda, registration and hotel information, please visit http://www.PerrinConferences.com.
***
About Perrin Conferences
As the leading national provider of joint plaintiff/defendant litigation conferences, Perrin Conferences offers comprehensive and specialized continuing legal education (CE/CLE) in an atmosphere of learning, networking and sharing. The company's conferences attract influential leaders and foremost talent in the legal industry to discuss current topics in litigation through mock trials, presentations and webinars, setting the standard in professional litigation education and networking.
Contact:
Martin Nee
Perrin Conferences
T. 617-670-8425
M. 617-548-4373