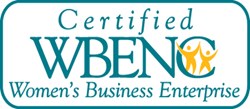 Las Colinas, TX (PRWEB) November 26, 2013
Tina Kitts, President & CEO of T.A.S.K. Pressure Washing and Linda Borek, President and CEO of NTC Texas were nominated for the Women's Business Council Southwest Done Deals™ (WBCS) – Women Working Together Award. The WBCS Done Deals program tracks networking efforts between members of the Council and honors those members who support the program. The Done Deals Awards recognizes an outstanding Done Deal, highlighting the importance of Women's Business Enterprise National Council to business opportunities and showcases the "story" behind their deals.
The nomination comes as a result of the successful partnership between T.A.S.K. Pressure Washing and NTC Texas Payment Processing which began at a 2013 WBCS Orientation Meeting. With NTC Texas providing credit card processing services, both traditional and mobile, T.A.S.K. has been able to expand its pressure washing and fine mobile detailing services to individual homes and businesses in the North Texas area.
"The WBCS has brought NTC Texas unbelievable opportunities for networking," said Borek. "We are thrilled to partner with innovative companies like T.A.S.K. and to be a part of their successes."
T.A.S.K. provides North Texas businesses and residents with an Eco Car Wash mobile service that washes, cleans and details all types of vehicles without the use of water. Using revolutionary cleaning products which will wash, polish and protect any vehicle's finish and surfaces. They offer several options of environmentally friendly car washing/detailing services both exterior and interior at DFW Airport and throughout the Metroplex.
"This deal has opened up a big opportunity for financial growth in allowing us to provide our customers with an alternative payment method, not only in person but coming soon through our website," says Kitts.
To learn more about NTC Texas' Credit Card Processing services visit http://www.ntctexas.com and to learn more about T.A.S.K pressure washing or eco friendly car washing visit http://www.taskcleanteam.com.
About NTC Texas:
Established in 2004, NTC Texas located in Las Colinas, Texas is a merchant service provider representing Elavon Global Acquiring Solutions throughout the United States and Canada. As a team, NTC Texas and Elavon deliver the most powerful transaction processing package in the industry with a proprietary network, fully redundant systems, superior customer service and a broad spectrum of products. Our credit card processing and other merchant services help increase revenues and decrease costs for businesses in healthcare, manufacturing, and many other industries. NTC Texas is an Elavon Payments Partner & Registered MSP/ISO of Elavon, Inc. Georgia [a wholly owned subsidiary of U.S. Bancorp, Minneapolis, MN].