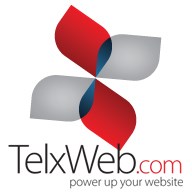 Miami, FL (PRWEB) November 22, 2013
Web and Online advertiser's striving for visibility amongst the deluge of internet advertisements can no longer simply rely on well known, tried and tested techniques, they must strive to be innovative and to work hard to gain even fleeting success. Search Engine Optimization (SEO), Paid for Search and intelligently selected keyboards can be a great starting point, but with low barrier to entry, the competition are sure to follow the successes – and more importantly – avoid the failures. Moreover, how does a SMB (small medium business) with limited, in-house expertise get ahead of the competition, and importantly stay ahead? Miami web design company Telx Web, believes they have the answer.
In today's world of Internet advertising and marketing, the advertiser must deploy SEO and PPC intelligently but within a cyclical, optimized, web marketing strategy, based on iterative testing and optimization. So how does a SMB succeed in its desire for a page one listing on major search engines, such as Google and Yahoo? After all this is not their core business and in-house IT skills may have an entirely different focus, perhaps on desktop, server and email support rather than on developing SEO and Internet strategy. This world of SEO and Paid for Search, often referred to as Pay Per click (PPC) is the domain of veteran web designers and developers, such as Miami web design company Telx Web who believe they have the answer to the web advertising conundrum. How does a SMB (small medium business) with limited, in-house expertise compete against larger competitors?
Telx Web announces partnership with local SMBs to create a unified SEO, SME, and Paid for Search strategy optimized for Internet search success. The inherent problem within SMB internet SEO strategy is that the SMB's IT department tends to develop and implement SEO and PPC on a project basis, once completed, it is forgotten.That unfortunately, though perfectly understandable, is also a recipe for failure in the long term. SEO and PPC, marketing campaigns are fundamentally ongoing, iterative processes, revolving around continual cycles of testing and optimization. The testing process does require diligence and extensive web marketing expertise. For example, a typical test process might evaluate the ongoing effectiveness of keywords and key phrases, within the keyword landscape over a period of time. However, it is the optimization process whereby the results of the testing are analyzed and the relative effectiveness of the client's campaign – and importantly those of their competitors – are forensically analyzed. Paid for Search campaigns provide a plethora of data that needs to be analyzed diligently but through an experienced eye, and then placed into context regarding the campaigns objectives. It is this experience, that the Miami SEO company possesses, which enables it to recommend changes and to optimize the search parameters. Telx Web have years of experience in SEO optimization and in particular, getting into the mindset of the searcher. It is this precise ability, to get into the mind of the searcher, to predict the query, and that comes only from experience, that is probably the single largest factor in determining the searcher's intent and trends, and therefore the success of the campaign. Telx Web, believe that by developing intelligent, focused and unified SEO & Paid for Search campaigns on behalf of clients, this will allow the SMB client to concentrate on their core competency, running their business, reassured that Telx Web is delivering visibility and high profile ranking through successful web marketing campaigns.
About Telx Web - Miami based SEO company Telx Web offers a wide array of professional web services including Online Marketing, Web Development and Website Design.
Cick here to contact Telx Web, or call at 1800 7070.WEB (932)