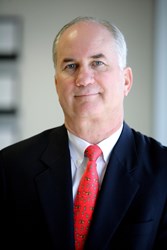 What we now know is that sustainable programs often yield operational efficiencies and reduce fixed operating costs
Dallas, Texas (PRWEB) November 23, 2013
DAVACO, Inc., the North American leader of high-volume programs and implementation services for global brands, announced today that Rick Davis, Founder/CEO of DAVACO, is featured in the 3rd Quarter 2013 issue of Platt Retail Institute's Journal of Retail Analytics. In the article entitled, "Change and Innovation Are Requisites for Retail's Future," Davis discusses the importance of dynamic, responsive change and the growing role of technology and sustainability within the retail environment.
"I've seen first-hand that the brands that are stagnant, offering no innovation or lacking changes to appeal to consumers, are more likely to be left behind and eventually lose market share and relevancy," writes Davis. "Refreshes, remodels and other cyclical maintenance requirements will always be a part of making changes to keep the retail environment renewed, but, at the same time, there are new trends that are emerging, quickly becoming the norm and setting a new customer expectation."
According to Davis, the integration of technology is one of the fastest growing trends at the retail level. From mobile charging stations and interactive point-of-sale to oversized digital screens/menu boards and automated kiosks, retail and restaurant brands are reaching out to the tech savvy consumers and providing new functionality and amenities in the brick-and-mortar shopping experience.
In addition, Davis says that there are more brands than ever exploring sustainability programs. Not only are retail and restaurant corporations implementing sustainability programs, but they are also taking existing programs, like facilities maintenance, and enhancing them with sustainable considerations. "What we now know is that sustainable programs often yield operational efficiencies and reduce fixed operating costs," said Davis. "By integrating green building materials, responsible waste management processes, delivery and other logistical efficiencies that reduce carbon footprints, brands not only make a difference for their communities, but earn credibility and respect from their consumers."
For the complete article, visit http://www.plattretailinstitute.org/documents/jra/detail.phx?navid=305&itemid=485.