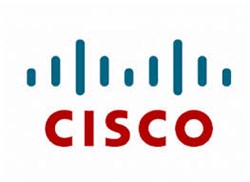 London, United Kingdom (PRWEB) November 29, 2013
External communications that had to be recorded for compliance reasons are now shifting completely to a next generation borderless UC infrastructure, where the concept of inside and outside of the organization becomes a more and more blurred and virtual line. Let's look at the new Cisco collaboration products and how Verba helps organizations stay compliant using these products.
As part of the Cisco's Collaboration Edge Architecture, solutions are now added that use Transport Layer Security to help secure unified communications outside the borders of the company and work with Cisco product families like Jabber and TelePresence.
Cisco Expressway - a new gateway that will allow IT teams to extend Unified Communications tools to beyond traditional company boundaries - to mobile and homeworkers, for example. No VPN (Virtual Private Network), or password or device registration is required. Expressway will be available in December.
Jabber Guest - plugs into Expressway and enables companies to extend secure, controlled access to enterprise collaboration tools to third parties: Contractors, partners, customers and so forth.
Intelligent Proximity - this will enable employees to link their mobile phones with their desk phones, so that they can switch call already in progress between the two, as well as export contacts and call histories from their mobiles onto their desk phone.
The new Cisco Expressway and Cisco Jabber Guest products are a great opportunity to extend collaboration to parties outside the border of an organization. However, this leads to a change in an organization's legal compliance environment.
Where does an organization record calls and in general the UC communications? What is inside? What is outside the organization? At Verba, the answer to this question is in our suite of recording technologies, that can be applied to many different architectures and scenarios:
Active and passive device recording solutions: integration with Cisco Unified Presence for IM recording; connection to MediaSense; direct recording interface towards Cisco gateways and border elements, like CUBE; video and telepresence recording capabilities.These are all elements of a complete Collaboration Recording solution for borderless UC networks.
Let's take the example of the new Intelligent Proximity scenarios, that will encourage users to use mobile and desk phones seamlessly together. How does an organization record those with a legacy TDM or a simple solution from a traditional VoIP recorder vendor?
The first phone to support it is the Android-based Cisco DX650 desk phone, which Verba can record using our centralized call recording technology. The Verba solution will record mobile call legs using streams from Cisco gateways or the CUBE, it can record desktop call legs from the phone device, so all streams will be covered one way or the other using one of the recording engines in Verba's product. If instant messages are also sent during the communication session those will be captured using our CUPS integration. Escalating into a video conversation? With the new video forking feature, Verba can also just pick it up from the CUBE solution.
When organizations introduce the Collaboration Edge, there is no way back, they will need a Collaboration Recording solution to stay compliant.
Over the last 12 years, Verba has been closely following the Cisco development roadmap before the official product announcements and are constantly testing new technologies in our lab.
About Verba Technologies
Verba Technologies is a leading provider of Call Recording and Video Recording solutions for Unified Communications platforms. Founded by industry veterans from the call recording and unified communications fields, Verba introduces a new set of standards and a different approach to the marketplace: quality and innovation. Verba Recording ensures that organizations can manage risk and compliance, develop quality assurance or simply enhance their business by increasing productivity. No matter what kind of communications platform is used: voice, video, telepresence or computer screen, all media is recorded into a single unified system that is easy to use, quick to search and accessible anywhere at any time.