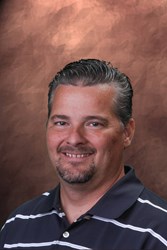 Deckwa is one of the best agents in greater Phoenix
Peoria, AZ (PRWEB) November 23, 2013
Dave Deckwa's website now offers a powerful search function that allows potential buyers to shop homes by city, price, size and much more. With this powerful new search engine, buyers are able to find exactly the home they want at precisely the price they are looking for. The search function is available at http://www.DaveDeckwa.com.
"Adding a search function for homes on my website now allows it to be as thorough as my person to person service. Now my clients can search for a home 24 hours a day, seven day a week. I see this as simply an extension of service that I have been providing for years." – Dave Deckwa
DaveDeckwa.com also provides detailed information about the area schools, communities, even weather. Through the website, sellers can request as free home value assessment and look at home improvements that can increase the selling price of their home. Of course, once a home is listed with Dave Deckwa, it is listed on the search engine and is accessible worldwide.
"I think that one of the nicest functions of the search engine is that it allows parents to search by school district. Being able to make a conscious decision about which school the kids will go to is an important deciding factor." – Dave Deckwa
Dave Deckwa has been assisting home owners and future home owners in selling and finding their dream home for over 16 years. His style is very personalized and detail-oriented. Deckwa provides his clients with complete and thorough real estate services. He specializes in providing his clients with powerful advertising and marketing services for their homes