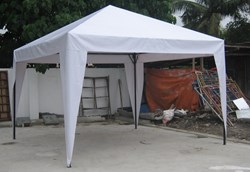 Help fund our Indiegogo campaign and be part of the emerging new wave of growth and transformation that is encouraging each and every individual to join in spreading the word to help our fellow humans
Santa Monica, CA (PRWEB) November 21, 2013
Dr. Garber's Natural Solutions®, a leading provider of effective, condition-specific remedies is committed to helping the Filipinos who were affected by the worlds strongest typhoon ever recorded - Typhoon Haiyan. The Typhoon displaced over 4 million people with over 3,000 confirmed deaths, and thousands still missing.
With assistance only just beginning to arrive in the storm-ravaged Philippines, the country still badly needs our help. On request and with help from our Filipino friend, Christopher Miclat, Dr. Garber's Natural Solutions® launched an Indiegogo crowd funding campaign to help provide emergency shelters in the affected region of the Philippines. The crowd funding campaign is titled Typhoon Haiyan & Dr. Garber's Natural Solutions®. Most of the aid that is coming in is focusing on emergency relief such as food, medicine & water. Unfortunately not a lot seems to focus in providing emergency shelters for the typhoon victims. All monies from this campaign will go to purchase emergency shelters, 10' x 10' tents with side panels
All of these calamities that the Philippines have suffered are a test of how strong and resilient the nation is. Less than a month ago, the same region was also hit by a 7.2 magnitude Earthquake that left the region with major casualties and major damages to the infrastructure and natural wonders.
Funds raised through the Indiegogo campaign will be used to inspire life and strengthen humanity through this initiative. "Join us," Dr. Garber says. "Help fund our Indiegogo campaign and be part of the emerging new wave of growth and transformation that is encouraging each and every individual to join in spreading the word to help our fellow humans."
Dr. Stuart H. Garber, D.C., was the first person in the United States to receive a Ph.D. degree in homeopathy and has been practicing holistic medicine since 1981. Dr. Garber currently writes a blog on the Huffington Post offering advice on health issues. He has been a trusted ally in this emerging and ever-changing field of alternative holistic medicine. He continues to see patients and conducts research in natural supplements and homeopathic medicine at his Santa Monica offices.
Dr. Garber's Natural Solutions is a unique line of biotherapy formulas that safely and effectively address many of the most common conditions while producing no harmful side effects. The product line includes remedies for anxiety, environmental and seasonal issues, bone strength, constipation, depression, female hormonal balance, joint issues, lung, skin and sleep disorders. These pleasant tasting and easy to use formulas are the first and only to exclusively combine the three biotherapies—gemmotherapy, lithotherapy and organotherapy—in such a way that each unique formula or blend of biotherapies act in synergy to target and relieve a specific condition in a previously unattainable way.
To find out more about "Typhoon Haiyan & Dr. Garber's Natural Solutions®," please visit our website or call us at 1-877-DRGARBERS (1-877-374-2723).