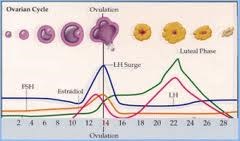 As CNMs, we can provide time intensive consultations that most physicians do not have the time for. Our practice style allows us to partner with women to teach the them about their own bodies and empower them with knowledge
Berkley, Michigan (PRWEB) December 28, 2013
Tracie Achrem and Chris Borowski are the Certified Nurse Midwives (CNMs) at Women's Excellence in Midwifery who provide personalized care to women of all ages. Couples who desire to become pregnant or avoid pregnancy without the use of hormonal birth control may be interested in Natural Family Planning. Natural Family Planning, historically referred to as "The Rhythm Method", tracks a woman's menstrual cycle, establishing a predictable pattern of ovulation, which can help the woman achieve or prevent a pregnancy.
Achrem and Borowski are now offering natural family planning consultations at a new location in Birmingham, Michigan; in addition to their main center in Lake Orion and the Women's Excellence satellite center in Clarkston.
Both women have over 20 years of experience in Women's Health. According to Borowski, "Women's Excellence in Midwifery is not just a center for pregnant women with normal pregnancies. We will see women of all ages, pregnant or not pregnant, for a variety of gynecological visits, including natural family planning."
"As CNMs, we can provide the types of consultations that most physicians do not have the time for. Our practice style allows us to partner with the patient to achieve goals. We use our time to teach the patient about their own bodies and empower them with the knowledge to take care of themselves," stated Achrem. Women's Excellence in Midwifery is accepting new patients at both locations for obstetrical and gynecological visits. Both Achrem and Borowski have delivery privileges at Crittenton Hospital in Rochester Hills, Michigan.
Founded by Dr. Jonathan Zaidan, Women's Excellence in Midwifery is focused on providing a personalized approach to women's health and pregnancy with one-on-one, family-based care. The CNMs of Women's Excellence in Midwifery offer a holistic approach in the natural process of birth and minimize unnecessary interventions. Tracie Achrem and Chris Borowski are educated specialists in the "art" of normal labor and birth and view pregnancy as one of the most important events in a woman's life. Want to learn more? Visit them at http://www.centerofmidwifery.com.