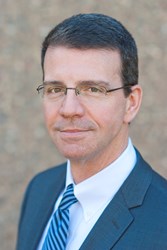 Fort Collins, CO (PRWEB) November 21, 2013
Center Partners is proud to announce the hiring of Jim Mitchell as their new Senior Vice President of Sales. Jim brings veteran confidence and a proven sales strategy to Center Partners, a wholly domestic, Fort Collins based call center. In his new role, Jim will focus on adding new clients and increasing the company's visibility, and he is excited to work with the first ever JD Power Certified Call Center Outsourcer. Jim attended Central Michigan University where he earned a Bachelor of Science in Business Administration before beginning his distinguished sales career.
Jim Mitchell worked in leadership positions with many prominent companies prior to joining Center Partners, including Coca-Cola, Grant Thornton, Convergys and most recently Capgemini. His 15+ years of outsourcing history provides a solid foundation for his role as Senior Vice President of Sales. Previously Jim has worked in new business development and account management in Retail/CPG (e-commerce), Media & Entertainment, Technology, Financial Services, Travel & Hospitality and Healthcare. At Convergys, Jim was "Salesman of the Year" in 2009 and was ranked #1 out of a large team of seasoned sales executives. He loves to hunt business and has a passion for constant refinement to the selling approach.
Center Partners is a leading provider of high value contact center and web self-service solutions for consultative sales, customer service, technical support, outbound campaigns, and order entry/fulfillment. They work within multiple industries including retail, financial services, consumer electronics, telecommunications and wireless services. The company has 4,000 employees in 6 locations across Colorado, Idaho and Washington. It is a subsidiary of Kantar, the parent company for WPP's market research companies.