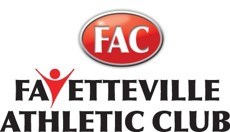 Fayetteville, AR (PRWEB) November 22, 2013
The Fayetteville Athletic Club and FeedFayetteville are teaming up this month to fight food insecurity.
People can help the cause in two ways. First, they can drop off canned foods in the lobby of Fayetteville Athletic Club through Saturday, Nov. 30.
Also, for each new member of FAC that signs up during the month of November, the club will donate $100 to FeedFayetteville. Their goal is to donate $15,000 to create a whole year of food security for 375 people in Fayetteville. To accomplish this, they need 150 new members to sign up this month.
People can also do some other things in order to help the cause. They can share FAC's posts with their friends on Facebook and LinkedIn, as FAC will be posting about both the new member donations and the canned food drive. They can also bring a canned food in each week through Nov. 30, and encourage their friends to invest in not only creating a healthy community but also helping to fight hunger by becoming an FAC member today. If they join before the end of November, the referring customer will earn $50 as well.
For more information about the drive or becoming a member, visit FAC's website at http://www.fayacnwa.com, or call 479-587-0500.
About the Company:
Kevin Stegen is the owner/operator of Stegen Athletic Clubs, LLC. As an accomplished leader in the health club industry with more than two decades of progressive experience in developing and expanding health club locations and membership. Verifiably successful in directing staff of a significant health club network and managing it to increasingly higher levels of customer satisfaction. Kevin is a proven winner in an industry where mediocre performance and customer satisfaction is too often the norm.
Kevin entered the health club industry in 1983 and was progressively promoted to management positions in Minnesota, Boston, and Phoenix. In each location he built new clubs, expanded membership and managed an expanding network of highly successful clubs. In 1995 Kevin joined LifeTime Fitness as a general manager and progressively was promoted to direct an increasing number of clubs. He moved to Dallas in 2006 as the regional vice president responsible for 17 locations in Dallas, San Antonio, Houston and Austin, Texas. In this market he was responsible for 4,000 staff members in a multi-cultural environment. He has opened 25 locations in 25 years all which are still successfully operational. With his career characterized as a succession of successful club operations, Kevin is excited to now take FAC to the next level.