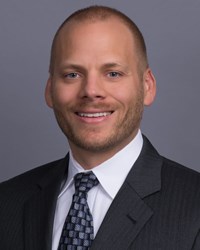 Austin, TX (PRWEB) November 25, 2013
This time of year naturally evokes charitable giving and an overall desire to help those in need by individuals and businesses alike. But for one local business, it's a standard operating procedure year-round. When John Paul "JP" Krueger founded Five Stone Tax Advisers, he wanted to incorporate his personal commitments to charitable giving and helping others into his business. As a result, each year he's given more than the previous year to charity, his employees and the community.
"Everything we do we put others first, whether that be our team, our customers or our community," said owner JP Krueger. "We believe a driving force of our success has been our commitment to sharing our success. As the company's profits have grown so has its charitable giving and profit-sharing with its employees both in terms of percentage of income as well as dollars."
This year the company will donate 20% of its profits to local and global charities. In addition to this financial contribution, it's also committed to serving the Central Texas community through volunteerism; the 35-person company closes every fifth Friday of a month and serves together on a project to benefit a local nonprofit.
The Five Stone Tax team has volunteered throughout Central Texas and has: refurbished the playground at Sammy's House, a nonprofit child development center for the medically fragile; maintained the grounds at the Austin Zoo; had a game and craft day at Austin Children's Shelter; visited with seniors at the Park Bend Senior Care Center; and sorted donations at the Capital Area Food Bank.
This community-minded and charitable giving focus to business has spelled success for 38-year-old Krueger. In 2013 the company was recognized as "Best Places to Work," ranked #10 in Fastest Growing Small Companies in Central Texas and Krueger was nominated for the Best CEO of Central Texas by the Austin Business Journal.
Five Stone Tax Advisers serves clients nationwide resolving federal and state back-tax concerns, provides audit defense in addition to traditional IRS tax preparation services. Locally, the company provides a contingency-based service for property tax reduction for home owners in Travis and Williamson counties. As a faith-based company, their business philosophies and everyday activities are guided by a set of core Biblical values.
###