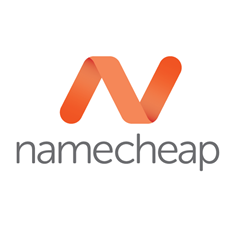 "Being a domain name registrar means creating opportunities to create amazing domain names," Richard Kirkendall, CEO of Namecheap, said. "The new TLD initiative will make it easier than ever to buy just about any domain you could dream about."
New York, NY (PRWEB) November 21, 2013
Namecheap, a leading domain name registrar, is joining the new TLD initiative to enable a much broader choice of top level domains to its customers.
Right now, you can tell Namecheap which TLDs interest you the most. Track these TLDs on a free to use checklist and Namecheap will keep you up to date on the latest news for those TLDs. Once the TLDs are available for the general public, you'll be notified so that you can make the purchase.
"Being a domain name registrar means creating opportunities to create amazing domain names," Richard Kirkendall, CEO of Namecheap, said. "The new TLD initiative will make it easier than ever to buy just about any domain you could dream about. It's a great way to make businesses, educational pursuits, startups, personal websites, and more accessible to all."
Coming soon, Namecheap will also be offering the ability to pre-order domains. This system will allow customers to list specific domain names they wish to secure. You can sign up now to get more information on this service as it becomes available.
About Namecheap
Namecheap is a Los Angeles-based ICANN-accredited domain registrar founded in 2000 by CEO Richard Kirkendall. With over 1,000,000 clients and millions of domain under management, Namecheap is one of the top domain registrars and web hosting providers in the world. Find out more by visiting us at http://www.namecheap.com.