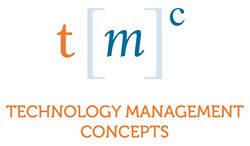 Los Angeles, CA (PRWEB) November 27, 2013
Technology Management Concepts is thrilled to announce the hiring of fpur new members to its full-time consulting team. Over the past few months, TMC has seen its Microsoft Dynamics and NetSuite practice grow exponentially, and to accommodate all of its new customers, it has hired some great consultants that have a depth of knowledge of many ERP products, to add to the award winning group of consultants that TMC currently has for its professional services team. As with every new employee announcement, we wanted to let our customers to get to know our new employees a little better. Please help us welcome our new consultants.
Donald Wisch:
Graduated from Purdue University with an AAS in Technical Graphics and from Purdue North Central with an AAS in Mechanical Engineering Technology.
Donald has worked for Microsoft Dynamics VAR's for the past 13 years. His strengths are in VBA, SQL, Microsoft Access and other Microsoft Office applications. Strengths in Microsoft Dynamics GP are the sales, purchasing, and receivables management modules along with products like Integration Manager , Smart Connect, and Report Writer.
http://www.linkedin.com/pub/donald-wisch/32/858/337
Edie Scruggs:
Edie is both educated and experienced in Accounting, and has worked in both the public and private sector (Managing Accounting Depts). She has consulted for GP Dynamics, Colonial Systems, American Contractor, Argos Software, and QuickBooks.
Edie's specialties include:WennSoft Job Cost-implementation, training, and support, including integration with MEM, Multi Entity Management – support and training, GP Payroll/HR/PTO Manager – support and training, Management Reporter/Frx – conversion, support, and training, PA and FA.
http://www.linkedin.com/profile/view?id=79757001&locale=en_US&trk=tyah2&trkInfo=tas%3Aedie%20scru%2Cidx%3A1-1-1
Brian Followell:
Graduated from Franklin University, Columbus, OH B.S. Computer Science and Depaul University, Chicago, IL M.S. Information Technology. HisCertifications Include:
Application for Dynamics NAV, Developer for Dynamics NAV, Financials for Dynamics NAV, Installation and Configuration for Dynamics NAV and SQL Server Implementation and Maintenance.
Brian began working in IT in 1999 as Application Developer (VB6, SQL Server, Classic ASP, etc.). Earliest ERP System implementation NAV 3.17 in 2003 – where Brian worked as project manager on this implementation.Since then Brian has worked in various roles involving ERP Systems, Systems Integration, Web Application Development including:
Project Manager, Software Development Team Lead, Software Developer, Software Consultant
Brian's Technical Expertise Includes:
Dynamics NAV, Microsoft SQL Server, SQL Server Reporting Services, .NET Framework, C#, Javascript, JQuery, AJAX, XML
http://www.linkedin.com/profile/view?id=6974090&locale=en_US&trk=tyah2&trkInfo=tas%3Abrian%20followell%2Cidx%3A1-1-1
Mohammad Ali:
Mohammad has 13 years of experience working with ERP software, specifically with Dynamics GP. He has worked for different VARS over the years working as a solution architect/PM and Implementation consultant. His most recent experience had been working for PwC as an IT/Security Auditor and Business Process Consultant which he enjoyed a lot.
Mohammad graduated from Eastern Michigan University back in 1998 with Accounting and Computer Information systems Majors.