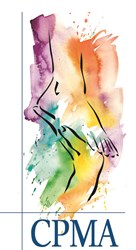 Your feet shouldn't hurt.
Sacramento, CA (PRWEB) November 25, 2013
Over the river and through the woods to grandmother's house we go! As the holidays approach many will be traveling by train, plane and automobile to be with family and friends. For those with diabetes, this increase in activity can place the foot at increased risk for complications, like ulcers or infections.
"According to the American Diabetes Association those with diabetes are far more likely to have a foot or leg amputated than other people. Most amputations are preventable with regular foot care and proper footwear. With a little planning, there is no reason that those with diabetes cannot enjoy traveling to be with loved ones during the holidays," said California Podiatric Medical Association President Dr. Carolyn McAloon, a podiatric physician and surgeon in private practice in Castro Valley, California.
Dr. McAloon offers the following tips:
"Wear sensible shoes and socks. While this seems logical, it commonly leads to problems. Realize that airport transfers and travel will increase the number of steps per day one takes. Those with prescription shoes should wear them, or else use a good pair of comfortable sneakers. Socks should be worn to prevent rubbing of shoes on the skin when walking. Take shoes with you that you have worn before and that fit your feet comfortably. Don't take new unworn shoes."
"Prepare for airport security. Airport security procedures require taking off shoes and sending them through the x-ray. Make sure to wear shoes that are easy to remove. If wearing prescription shoes or a device and a wound is present, do not remove them. Ask to speak to a TSA supervisor or bring a letter from the doctor. Be sure to wear socks to avoid feet coming in direct contact with the floor – do not go barefoot."
"If traveling for long periods of time, keep feet and legs moving. Sitting for a long time can cause feet to swell, which will make shoes tight and may cause them to rub. Get up and walk around as often as possible to keep leg muscles warm and working."
"Maintain daily foot care routines. Meticulously inspecting feet, toes and toenails on a daily basis is imperative. Remember to use a mirror or to ask a family member to check the bottom of the feet."
Check for:

Swelling
Injuries like blisters and cuts
Redness or any other change in the color of the skin – for example, pale, bruised, or purple skin
Fungal buildup
Fluid coming from any wound
Pain, especially if there is usually little or no feeling in the area
"Clean feet daily with warm (not hot) water and mild soap, but don't soak them for more than three or four minutes. Skin submerged for too long will become macerated and more vulnerable to bacteria. Be sure to dry feet gently but thoroughly, and don't forget in between the toes."
"Use a moisturizing cream. Air travel can dry out the skin. Excessive walking can cause calluses. Apply a good moisturizer to feet nightly. Make sure it is rubbed in thoroughly, but gently."
"Use shower shoes. Showers can pass along all sorts of bacteria and viruses, some that even cause warts. Use plastic sandals in the shower to protect your feet."
"Prepare for complications. Accessing qualified care for a diabetic foot complication may be difficult while traveling. Those with diabetes should keep their doctors' numbers handy. Treatment for foot injuries or infections should be sought immediately; don't wait until back at home."
"Happy holidays from the California Podiatric Medical Association," Dr. McAloon concluded
To find a licensed podiatric physician in California, visit http://www.calpma.org.
Founded in 1912, the California Podiatric Medical Association (CPMA) is the leading and recognized professional organization for California's doctors of podiatric medicine (DPMs). DPMs are podiatric physicians and surgeons, also known as podiatrists, qualified by their long and rigorous education, training and experience to diagnose and treat conditions affecting the foot, ankle and structures of the leg.
CPMA - Keeping Californians on their Feet – Healthy, Active and Productive.