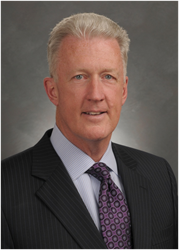 Denver, Colorado (PRWEB) November 22, 2013
Colorado Divorce Lawyer and Special Counsel John Tatlock, who serves as Co-Chair of the Joint CBA/DBA Professionalism Council, with his Co-Chair, Peter Goldstein, have authored the Foreword to the October 2013 Special Professionalism Issue of The Colorado Lawyer, entitled "Professionalism – A Necessary Component of a Successful Lawyer's Performance." Along with 13 other federal and state court judges, law school deans, and prominent Colorado attorneys, John and Peter explain the importance of professionalism and civility to public support for courts, the judicial process, and the rule of law, and introduce Colorado lawyers to nine specially written articles on various aspects of professionalism in the Colorado legal process.
A four-time Colorado Super Lawyer – for Family Law in 2012 and 2013 and Business Litigation in 2006 and 2007 – John Tatlock concentrates on complex litigation and appeals in Colorado family law cases. As Special Counsel for The Harris Law Firm, John is a highly skilled trial attorney with more than 20 years of experience representing clients in federal and state courts on complex litigation matters involving significant commercial disputes, mass torts, product liability claims, and securities fraud. In addition, he has represented private equity firms in fund formation negotiations, mergers and acquisitions of fund portfolio companies, and corporate governance issues. Avvo has also recognized John as a Top Rated Family Law Attorney.
In 2011 the Colorado Lawyers Committee recognized John as its "Individual of the Year" for his continuing work to improve the quality of education for students in Denver Public Schools and continues to serve as the Co-Chair of the organization's DPS Subcommittee. John has been appointed as a member of the Chief Justice's Commission on the Legal Profession, Working Group C on Bench and Bar cooperation. John serves as the Denver Bar Association Chair of the Professionalism Coordinating Council and is a Master in the Doyle Inn of Court, the longest-running Colorado Inn of Court. He has published and taught on a variety of litigation subjects, including trial tactics, evidence, discovery and depositions, and commercial damages, in addition to presentations on discovery, litigation, evidence and business valuation to family law attorneys.
John is a graduate of Wichita State University, a former Teaching-Research Fellow in Political Science at the University of Iowa, and a graduate of the University of Denver College of Law. He was a member of the Political Science faculty at the University of Houston and, later, a public policy and government relations specialist at a large, multinational oil company.
If you are looking for a Denver Family Law Lawyer, Harris Family Law will consult with you to help you understand your rights and options. Schedule a consultation today or call 303-299-9484.
About the Harris Law Firm:
Established in 1993, The Harris Law Firm is Colorado's largest family law firm with offices in Denver and Fort Collins. The firm now employs a team of 19 skilled attorneys. In addition to divorce and child custody and child support issues in Colorado, The Harris Law Firm also handles issues regarding maintenance, paternity, grandparents' rights, and step-parent adoptions.
For more information on The Harris Law Firm, including articles written by our family law attorneys, please visit our website.