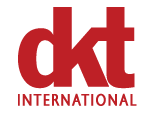 "Because the DHANAK program has a very positive message about family planning choices and options, we are committed to a major communication program to make people aware of the Health Care Centers and Midwife Centers."
Washington, D.C. (PRWEB) November 22, 2013
On the first anniversary of its initial sales of contraceptive products and family planning services, DKT Pakistan has begun a major effort to announce the launch of its DHANAK social franchising program for counseling Pakistani couples on positive family planning options. DHANAK is the latest example of DKT International's innovative social marketing techniques, which have made it one of the largest commercial providers of family planning and contraception in 19 major developing countries.
DHANAK, the Pakistani word for "rainbow," a name signifying the program's diverse choices, de-emphasis of social distinctions, and ability to promote family happiness, addresses Pakistan's lack of trained mid-level family planning and reproductive health providers, such as community midwives and health visitors. That lack has kept Pakistan's contraceptive prevalence rate lower than its neighbors. DHANAK creates a network of Health Care Centers that will provide counseling on such family planning methods as birth spacing. The Centers also emphasize long-term birth control methods (such as IUDs), adding diversity to the typical reliance on short-term contraceptives. There are currently 60 DHANAK Health Care Centers throughout Pakistan, with 200 expected to be established by the end of 2013. An additional 50 DHANAK Midwife Centers are also planned.
"Because the DHANAK program has a very positive message about family planning choices and options, we are committed to a major communication program to make people aware of the Health Care Centers and Midwife Centers," said DKT Pakistan Country Director Juan Enrique Garcia. "From now to the end of the year we will be on the air nationally through 15 television and 17 radio channels with more than 8,000 spot messages. All the messages will tastefully and respectfully portray the positive benefits of contraception and family planning in ways specifically focused on the needs of Pakistani couples."
Social franchising such as the DHANAK program aims to increase the number of providers and health services offered, with DKT as franchisor and franchises delivering quality family planning products and services. A 2011 study in the journal Health and Policy Planning showed that social franchises of private family planning providers "were found to greatly improve the quality of care in family planning…" DKT started its work in social franchising in India in 2000, with Pakistan now the sixth country to have such a program.
The DHANAK program is part of DKT Pakistan's social marketing effort to build contraception demand through mass media and non-traditional communication. It will improve reproductive health service availability through the community midwives who are the country's primary family planning and OBGYN health services providers.
Since 1989, DKT International has provided safe and affordable options for family planning and HIV prevention through social marketing throughout the developing world.
Media Contact: Suzy Ginsburg
713-721-4774
suzy(at)gcomworks(dot)com