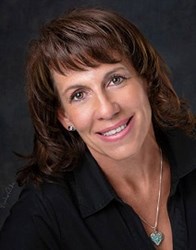 I want other survivors of abuse to know they are not alone and defined by the events of their lives.
Woodstock, ON (PRWEB) November 22, 2013
Jo Dibblee joins our host, Anne Miner, to share her journey from a troubled and trying childhood through neglect, betrayal, loss, pain and fear, through sexual abuse and stalking by a trusted member of the Foster parent community to being the primary witness in a trial that was never to be.
Jo's memoir, "Frock Off! Living Undisguised", is causing quite a stir as she speaks out; championing the cause of another victim of the same perpetrator who did not survive to tell her own story.
Learn more on Women of Courage, Saturday November 23, 2013 at 9:30 pm EST. You can also check the Rogers schedule for other show times.