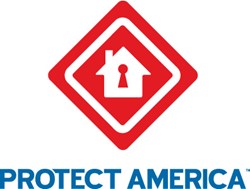 It's all about opportunism.
(PRWEB) November 22, 2013
National home security provider and wireless defense pioneer Protect America, Inc. has released useful security tips to help travelers protect their homes this Thanksgiving.
According to the FBI, nearly 400,000 burglaries take place during November and December. "It's all about opportunism" said Chief Security Officer Melissa Walker. "Thieves know people are traveling during the holidays, and they're looking for the perfect places to strike. Homeowners everywhere can help defend themselves with some very simple steps."
Beware the Overshare! Travelers should avoid sharing the dates, times and details of their trips on social media sites. Social media-savvy burglars have been known to target homes when they know the occupants are away.
Thanksgiving travelers should put lights on a timer or equip themselves with inexpensive interactive lights controllable from a smartphone or tablet. These interactive dimmers are an excellent way to make it appear as if someone is home, no matter where in the world the user may be. High-wattage exterior lighting is also a must. Burglars are much less likely to attempt a break-in with a well-lit yard.
Burglars are almost three times more likely to target homes without alarm systems, according to a report from UNC Charlotte Dept. of Criminal Justice & Criminology. Keep homes armed with a wireless security system. Not only do they contact the authorities immediately, they interact with the homeowner via text message for a shortened response time. Even if a thief wants to cut the power before breaking in, they'll be sorely disappointed. Modern wireless alarm systems have a back-up battery that lasts 24 hours.
Protect America offers affordable security solutions customizable to every home. Call 1-800-951-5190 to speak with a Protect America home security expert about a text notification-enabled wireless alarm system.
About Protect America, Inc.
Protect America is an Austin, Texas-based provider of wireless home security systems that employs approximately 400 people. Since the company's founding in 1992, Protect America has secured nearly 400,000 American homes. Protect America is part of the Rockbridge Growth Equity family of companies that includes the Cleveland Cavaliers and Quicken Loans.
###
Media Contact:
Tim Krebs
Corporate Communications Manager
Email: timkrebs(at)protectamerica(dot)com
Phone: 512-758-8322