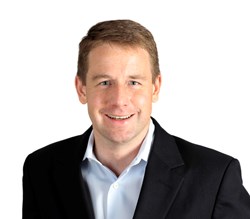 San Francisco, CA (PRWEB) November 26, 2013
San Francisco Realtor® and JacksonFuller San Francisco real estate team blogger Matt Fuller, GRI has been elected to the 2014 Board of Directors for the San Francisco Association of REALTORS®.
The San Francisco Association of REALTORS® (SFAR) provides services to REALTORS® doing business in San Francisco and the Northern Peninsula. The Association operates the SFAR Multiple Listing Service (SFARMLS) in addition to providing educational programs, publications, and legislative representation for members.
The mission of the San Francisco Association of REALTORS® is to provide programs, products and services to its REALTOR® members that will assist them in increasing productivity and realizing success in the real estate business, and to create a regulatory and legal environment conducive to the practice of real estate brokerage.
SFAR was founded as a nonprofit association on February 6, 1905, when 33 of San Francisco's leading real estate agents adopted a constitution and bylaws. The Association antedates both the National Association of REALTORS® (formerly the National Association of Real Estate Boards) and the California Association of REALTORS® (formerly the California Real Estate Association). It was active in the formation of both of these organizations.
Matt Fuller joined SFAR upon becoming a Realtor in San Francisco in 2002, and has been a member since that time. He has volunteered at SFAR in a variety of roles over the years and currently serves as the Co-Chair of the MLS and Technology Committee. In 2006, with his business partner, Britton Jackson, CRS he started the San Francisco Real Estate Blog at http://www.jacksonfuller.com -- a real estate blog dedicated to providing high-quality information with an insider's perspective for buyers, sellers and investors in San Francisco Real Estate.
In 2012 the JacksonFuller San Francisco Real Estate team launched two additional websites to provide comprehensive market coverage. New Construction San Francisco is a blog and website dedicated to informing buyers and investors interested in the new construction market in San Francisco. San Francisco Modern Condos is focused on helping sellers, buyers, and investors understand the luxury condo market in the South Beach, South of Market, Dogpatch, Yerba Buena, and Mission Bay neighborhoods.
In an election that was highly contested, with additional write-in candidates on the ballot, voting was twice the level recorded in the prior year. Matt Fuller, GRI said, "All of the nominees for the SFAR Board of Directors were incredibly qualified to represent the Realtor members of SFAR. It was an honor to be nominated. I am incredibly thankful for the vote of confidence from my peers, and look forward to volunteering my time and energy in the years to come to make sure that Realtors in San Francisco have the tools and resources they need to provide unmatched service to our clients."