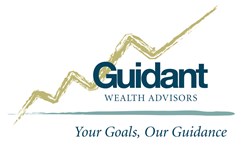 We are happy to support this charity that strives to provide a safety net to veterans
Palatine, IL (PRWEB) November 25, 2013
Guidant Wealth Advisors, a financial services firm specializing in wealth management and comprehensive fee-based financial plans, is pleased to announce that they offer rent-free space in their historic building in downtown Palatine, IL to Salute, Inc. Salute offers financial, physical, and emotional support to military service members, veterans, and their families. Since opening its doors to Chicago's northwest suburbs in 1993, Guidant has served as vigilant guides assisting clients to make sound decisions about their wealth and legacy.
Frank T. Patzke, CFP® is the President at Guidant Wealth Advisors, a Registered Investment Advisory firm. Based in Palatine, Illinois and serving the surrounding communities including: Arlington Heights, Barrington, Northbrook and a nationwide client list, the firm is comprised of eight individuals and serves over 250 clients.
"We are happy to support this charity that strives to provide a safety net to veterans," said Patzke. "These families deserve to be treated with honor and dignity."
About Guidant Wealth Advisors
Your Goals, Our Guidance
Guidant Wealth Advisors, now celebrating its 20th anniversary, offers responsive, knowledgeable and unbiased guidance to assist clients to make sound decisions about their financial life. Our expertise is in more than wealth management and investment asset allocation. We provide holistic fee-based financial planning from income tax reduction strategies and comprehensive insurance reviews to education, estate and retirement planning.
We are sensitive to each client's unique financial needs and specialize in wealth management for individuals and families with assets of one million to ten million.
Securities offered through LPL Financial, Member FINRA / SIPC.
Investment advice offered through Guidant Wealth Advisors, a registered investment advisor and separate entity from LPL Financial.