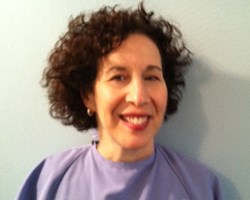 Teaneck, NJ (PRWEB) November 21, 2013
With November being Diabetes Awareness Month, Teaneck, NJ periodontist Dr. Susan Goldfarb of Advanced Periodontics & Implant Care is highlighting the need for proper treatment of gum disease as a way to reduce the risk of contracting or exacerbating complications of diabetes. Medical and dental researchers have proven the connection between diabetes and periodontitis and Dr. Goldfarb's treatments such as laser gum surgery can help address both diseases.
Recent research capitalizes on prior knowledge to confirm that the connection between diabetes and gum disease is, in fact, a two-way street. First, diabetics have a higher chance of developing infections in their gums due to the fact that their ability to fight any infection is compromised. In addition, patients with periodontitis are now known to be more likely to contract either Type 2 diabetes or gestational diabetes if the infection is not properly treated via deep cleanings, laser gum surgery or some other method.
Bacterium from the gums does not stay in the mouth but can travel via the bloodstream throughout the body. When this happens, the body responds and tries to fight the infection. Part of the natural response includes an increase in the blood sugar level. If the initiating gum disease is not treated, this elevated blood sugar level continues and puts a person at greater risk for contracting diabetes the longer the situation lasts. For people who already have diabetes, this continued rise in blood sugar levels makes it much harder to effectively control their diabetes and increases their chance of serious complications such as damage to the eyes or kidneys.
The reciprocal relationship between diabetes and periodontal disease emphasizes the importance of proper periodontal care. This includes regular and thorough home care as well as prompt response to gum infections. Some of the early signs of infection are red, swollen or bleeding gums. Patients who notice these symptoms are encouraged to seek treatment. There are various options for treating periodontitis depending on the individual patient or circumstance with the most advanced being laser gum surgery.
During this month of Diabetes Awareness, Dr. Goldfarb encourages Teaneck residents to contact her office to learn more about their options for controlling or preventing diabetes and maintaining their overall health.
About The Doctor
Susan Goldfarb is a periodontist offering personalized dental care for patients in Teaneck, NJ since 1984, and was one of the first female periodontists in Bergen County. Dr. Goldfarb received her Doctorate of Dental Medicine degree from the University of Pennsylvania, School of Dental Medicine, and completed a General Practice Residency at Newark Beth Israel Hospital. She went on to receive her Certificate of Periodontics from the Fairleigh S. Dickinson School of Dental Medicine. Dr. Goldfarb is part of one percent of dental professionals providing the LANAP FDA cleared laser procedure for gum disease and periodontal treatment. Aside from being a laser practice, she also performs BOTOX and facial fillers such as Juvederm Ultra. To learn more about Dr. Goldfarb and her dental services visit her website at http://www.flossnightly.com and call (201) 374-8460.