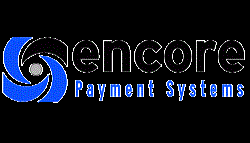 Addison, TX (PRWEB) November 23, 2013
According to an American Express poll through the OPEN Small Business Saturday Consumer Pulse, over 90% of Americans believe that supporting their community and local small businesses remains a vital part of supporting the American economy.
Encore Payment Systems specializes in providing partner services created specifically for small businesses and crafted to assist each merchant grow and prosper. As a valued asset to their merchants, and being one of the AMEX preferred providers, Encore supports the poll's conclusions, but is proud to announce its continuing support for the Small Business Saturday and the Shop Small movement.
American Express helped found the Shop Small movement and launched Small Business Saturday on November 26, 2010. The launch, chosen to fall just after Black Friday, was intended to promote small businesses to their customers: their most important asset. Small Business Saturday continues this year in hopes of reaching hundreds of millions of people, and returns November 24, 2013.
Encore Payment Systems and American Express remain committed to assisting small businesses with growth generating tools for merchants of all sizes. This intended to attract customers year round. Items like official Shop Small toolkits, gift and loyalty programs, marketing materials and signage and help in developing custom tailored programs for each business partner are just a few of the ways to do so. American Express provides special membership for small business owners with its OPEN program providing the savings, rewards and tools that businesses rely on. Additionally, Encore continue to provide additional savings oriented services through its partner company, Merchant Benefits Alliance.
For more information on the Shop Small movement through Encore Payment Systems, please visit http://www.encoreps.com.
About Encore Payment Systems
Encore Payment Systems was established for the purpose of providing electronic payment processing solutions and other value-added services to small and medium-sized merchants throughout the United States. Encore is a leader in the electronic payment processing field providing credit card, debit card, ATM card, gift card, prepaid card, EBT and check processing services. Encore maintains a sincere dedication to superior customer service and an honest and ethical approach to acquiring new customers. This vision has enabled Encore to become one of the fastest growing companies in the industry excelling in all aspects of merchant services. Encore Payment Systems is located at 3801 Arapaho Road, Addison, Texas 75001. For more information, visit http://www.encoreps.com, http://www.twitter.com/EncorePS or http://www.facebook.com/EncorePS.