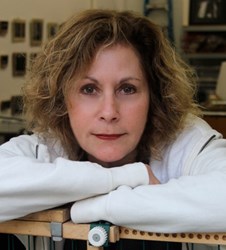 Please help fund our Indiegogo campaign and help protect the victims of this terrible disaster.
Santa Monica, CA (PRWEB) November 22, 2013
Helen K. Garber, a Venice, CA based fine art photographer is committed to helping the Filipinos who were affected by the world's strongest typhoon ever recorded - Typhoon Haiyan. The Typhoon displaced over 4 million people with over 3,000 confirmed deaths, and thousands still missing.
With assistance only just beginning to arrive in the storm-ravaged Philippines, the country still badly needs our help. On request and with help from our Filipino friend, Christopher Miclat, she and her husband, Dr. Stuart Garber of Dr. Garber's Natural Solutions® launched an Indiegogo crowd funding campaign to help provide emergency shelters in the affected region of the Philippines. The crowd funding campaign is titled Typhoon Haiyan & Dr. Garber's Natural Solutions®.
Most of the aid that is coming in is focusing on emergency relief such as food, medicine & water. Unfortunately, not a lot seems to focus in providing emergency shelters for the typhoon victims. All monies from this campaign will go to purchase emergency shelters, 10' x 10' tents with side panels. Donators will be able to choose a free product from Dr. Garber's line of condition specific natural remedies. They will be able to help themselves while they help others.
All of these calamities that the Philippines have suffered are a test of how strong and resilient the nation is. Less than a month ago, the same region was also hit by a 7.2 magnitude Earthquake that left the region with major casualties and major damages to the infrastructure and natural wonders.
Funds raised through the Indiegogo campaign will be used to inspire life and strengthen humanity through this initiative. "Join us," Helen says. "Help fund our Indiegogo campaign and help protect the victims of this terrible disaster."
Helen K. Garber is an internationally renowned fine art photographer with a studio located on Ocean Front Walk, Venice Beach, CA. She received one of the 2014 Santa Monica Artist Fellowships and teaches night photo workshops through Otis College of Art and Design and Emerging Focus, Photo LA, both in Los Angeles, CA.