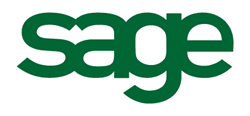 Laguna Hills, CA (PRWEB) December 05, 2013
Altec Products, Inc., a leader in enterprise document management and workflow solutions, announced today their continued participation in a series of 18 Sage roadshow meetings to be held in various cities across the U.S., Canada and Caribbean targeting more than 2,000 Sage customers and prospects. These educational conferences are designed to foster networking and share ideas to help customers solve critical business challenges with the power of their Sage ERP and integrated solutions.
On December 5th at 8 a.m., the "Inspire Tour Powered by Sage" continues at the AT&T Football Stadium, home of the NFL Dallas Cowboys, in Arlington, TX. Sage customers can expect a busy day discussing some of the biggest concerns that businesses face: how to serve their customers better, how to use data to drive decisions and the continued challenges of growth.
On December 10th at 8 a.m., another customer event day will start at the Airport Marriot Hotel in Phoenix, AZ. Customers will hear about Sage's strategic direction, what is new with their ERP software and have the opportunity to network with peers in the Sage local community and product experts like Altec.
The Sage Inspire Tour continues to the Marriot Hotel in Irvine, CA on December 12th where several Altec staff from both the Sales and Marketing teams will be present to speak with customers and share industry specific success stories. One Sage client, Soteria Imaging Service, is an advocate of the endorsed document management solution. Gretchen Griggs, Director of Accounting, states, "I can look at one of our facility's income statements and find discrepancies instantly. Sage ERP Document Management has shaved an incredible amount of time from my financial review process."
Sage ERP Document Management by Altec interfaces with the business systems to bring control to existing workflow and effectively eliminate the need to file documents. This scalable solution provides seamless capabilities to electronically capture documents and automate business processes throughout the enterprise within any department and any process.
Kevin Dudevoir, Director of Sales for Altec, speaks for the entire Altec team, "We are honored to partner alongside Sage and participate as an active sponsor of this six month national roadshow. Our goal is to use this valuable face time with Sage customers to share the power of Sage ERP Document Management as a tool to work leaner and smarter in 2014."
The calendar of additional "Inspire Tour" stops is listed below:

February 4, 2014 in Honolulu, HI
February 11, 2014 in Atlanta, GA (Partner Day on February 10)
February 13, 2014 in Miami, FL (Partner Day on February 12)
March 11, 2014 in Vancouver, Canada (Partner Day on March 10)
March 13, 2014 in Calgary, Canada (Partner Day March 12)
April 22, 2014 in Indianapolis, IN
April 24, 2014 in St. Louis, MO (Partner Day on April 22)
May 6, 2014 in Montreal, Canada (Partner Day on May 5)
May 8, 2014 in Toronto, Canada (Partner Day May 7)
May 20, 2014 in New York, NY (Partner Day on May 19
May 22, 2014 in Chicago, IL (Partner Day on May 21)
About Altec
Altec is a leading provider of Integrated Document Management (IDM) solutions to mid-market companies. For more than 25 years, Altec has provided a wide range of accounting-centric paper to paperless solutions including its flagship product, doc-link™, which enables companies to capture, archive, workflow and route structured and unstructured documents to customers, employees and vendors. Altec's comprehensive solutions include IDM, output management, MICR check disbursement and paper documents that serve more than 13,000 customers worldwide. Altec enjoys strong, collaborative partnerships with ERP solution providers like Sage Software to provide the most comprehensive, integrated enterprise document management solution. Altec delivers its IDM solutions through a global network of authorized partners in more than 60 countries throughout the Americas, EMEA and Asia Pacific. Visit Altec at http://www.altec-inc.com or call April Blankenship at 1-800-997-9921.
About Sage
Sage is a world-leading supplier of accounting and business management software to start-up, small, and midsized businesses. Their purpose is to help customers run their businesses more effectively—helping them gain greater insight into their business activities and providing them with lasting benefits by automating their business processes. Sage applications cover a wide range of business requirements, including accounting, customer relationship management, contact management, human resources, warehouse management, and specialized products for specific industries. Sage North America has more than 3.2 million customers with offices across the U.S. and Canada. Their corporate office is located in Irvine, California.