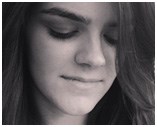 Working as an online high school student allowed me to move back and forth and gave me more time for music.
Westlake Village, CA (PRWEB) November 26, 2013
Oaks Christian High School Sophomore Annika Dupuis is working with Brotheryn Studios to record and produce music. She has recently released 'Goldfish Tank' and 'Ashes of What I Knew' on iTunes and announced this week that a third song, 'You Don't Owe Me', will be released in December. This latest song was inspired by a popular Persian poem, 'The Sun Never Says'. Brotheryn Studios is based in Ojai California, and Annika is one of the younger writers working with producer Todd Hannigan and music scorer Jason Mirani, who has also won a Grammy for his work with Mumford and Sons. Annika writes the lyrics and music as well as adding piano and vocals, and her dad, the owner of a graphic design business, creates the music cover art work. Annika has been writing lyrics since she was 8 and playing the piano and singing since 9. She has won 2 awards for lyrics through the Alliance for Young Artists and Writers – Scholastic Art and Writing Awards, as well as earning poetry and photography awards and publication. Annika's songs often reflect events in her life, but she tries to create lyrics that everyone can relate to in their own life.
Annika took online high school courses with Oaks Christian Online School (OCO) while she was still living in Chicago during her freshman year. She moved to Westlake Village, CA, in the summer of 2013 where her family had a home and where her childhood friends were. Annika was accepted to the main campus of Oaks Christian School for this school year but has kept a portion of her courses online as a blended student. This flexible, blended schedule has allowed Annika time this year to write the music and lyrics for 20 songs and to complete the recordings for 3. She's also been able to travel with her online and main-campus high school friends to a recent visual and performing arts fair at UCLA. Because she would like to study music business as well as making music, she is investigating attending UCLA, CalArts, or the Musician's Institute in Hollywood. "Working as an online high school student allowed me to move back and forth and gave me more time for music," Annika says. "Now, I really like the blended option because I have flexibility in my schedule, but I also get the teacher/student interaction, a little bit more structure with my main-campus classes, and time to be with friends; it's a good balance."
The main campus of Oaks Christian School in Westlake Village, CA opened in the fall of 2000 and Oaks Christian Online School (OCO) opened for full-time, online students in the fall of 2011. The online Christian high school provides a rigorous and challenging college preparatory education for high school students all around the world in a Christian environment. Oaks Christian Online School continues to enroll part-time and full-time students throughout the school year and regularly hosts information sessions on its main campus – 31749 La Tienda Drive, Westlake Village, CA 91362, as well as virtual information sessions for prospective student families. Interested students can visit the website http://online.oakschristian.org to R.S.V.P.
For additional information about Oaks Christian Online School, its courses, curriculum, admissions or application process, please visit http://online.oakschristian.org, call 855.462.6257, or contact a school representative at online(at)oakschristian(dot)org.