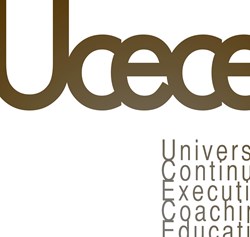 "This series is designed to increase awareness of unrealized legal quagmires coaches are exposed to as part of their work and how accepting assignments in other countries may put them at further risk," said CB Bowman.
New Jersey (PRWEB) November 25, 2013
The University of Continuing Executive Coaching Education (UCECE), a professional academic institution offering best-in-class peer-to-peer continuing education from leading corporate executive coaches in the industry announced the return of one of its most popular instructional webinars on how to coach C-suite bullies, scheduled for the first quarter in 2014.
UCECE is the academic arm for the Association of Corporate Executive Coaches (ACEC), a global organization driving results-oriented standards to define the master-level executive coaching industry, and by demand, has slated the innovative webinar, "Coaching Executive Bullies at the Top of the Organization," for early 2014.
"One of our UCECE faculty members who is also a Master Corporate Executive Coach (MCEC) will once again be facilitating the course, which features interactive discussions held over two days comprised of two seven-hour sessions on a Friday and Saturday," said CB Bowman, the UCECE founder and CEO.
Approved for CCE (continuing coaching education) global accreditation by the International Coach Federation (ICF) and CEU (continuing education units) global accreditation by the Association of Corporate Executive Coaches, the program has been slightly modified from a seven day, two hours per day program, to a full two-day program to create more continuity and foster cohesive dialogue. As before, the webinar will be offered worldwide and course completion will earn attendees an impressive 14 continuing education credits.
"The course is designed to help corporate organizations and their top-tier executives learn the causation, symptoms, methodologies and tools to stop the bullying as well as ways to implement methods to stop leadership styles reflective of bullying tendencies—tendencies which often go unnoticed by their colleagues," said CB Bowman. "In many cases these behaviors are disguised as office politics or motivational tools and often begin in our nation's schools, playgrounds, summer camps and school buses."
The prevalence of professional bullying has gained particular awareness in the wake of the alleged hazing of John Martin by Richie Incognito, both of the NFL's Miami Dolphins. This is a matter of potentially serious consequences. The U.S. Office for Civil Rights and the Justice Department consider bullying a form of harassment with legal consequences if it is tied to race, color, national origin, sex or disability, according to recent reports.
But even if that more serious threshold isn't met, corporate level bullying can undermine worker productivity while creating an atmosphere where some employees dread coming to work. Sadly, these trends are decades in the making as some of the latest bullying statistics indicate that nearly three million U.S. children and teens are bullied every year.
"I recently had the opportunity to attend the "Coaching Bullies at the Top of the Organization" webinar offered by UCECE," said Lynn Harrison, principal at Black Tusk Leadership Inc. and a new member of ACEC. "As a seasoned executive coach, I found it immensely helpful in adding to my understanding of how coaching can be most effectively used to address the problem of abrasive leadership in the workplace. Not only did the course include topics like contractual language for this type of coaching, it provided valuable insights into the possible causes of abrasive behavior as well as specific techniques for working with abrasive clients."
In addition to the two-day anti-bullying webinar, the UCECE will be offering a variety of mastery-level courses throughout 2014, which includes programs designed by and or presented by the following MCEC certified and UCECE and ACEC board members:

Barbara Singer Cheng: Mastery Level Coach Training offered through Executive Core. One of the hallmarks of this program is exploring what it takes to earn both trust and credibility at the top of the house when you are coaching C-Suite executives. This program is also designed to test coaching skills for all levels of the organization each with different levels of business complexity. This program will be offered February 3–6 at the Walden Inn & Spa in Aurora, OH.
Miriam Clark: The Legal Side of Coaching will be an ongoing series with legal representatives from countries worldwide. "The program is designed to increase awareness of the unrealized legal exposure coaches are subject to as part of their work and how accepting assignments in other countries may put you at further risk," said CB Bowman. This series will also be offered in conjunction with ICF and will be held globally via webinar.
Donna Karlin: Shadow Coaching is a powerful tool to help clients resolve "their elephant in the room," which slows down productivity. This methodology uses observation and real-time feedback to help the client focus on their behavior and the resulting outcomes. The program will be held in Italy at the School of Shadow Coaching®.
Philippe Rosinsky: Cultural Orientations Framework (COF) is a certification for senior level executive coaches and presents an integrative framework designed to assess and compare cultures. It includes a range of cultural dimensions/orientations grouped in seven categories among which include sense of power and responsibility, definitions of identity and purpose, and notions of territory and boundaries.
ICF: Coaching Small Business offered in conjunction with the International Coach Corporation (ICF). This program will be held globally via webinar.
The University will offer additional certifications for various advanced level assessment instruments.
Most of the UCECE programs will be held globally via interactive webinar, while others will be held at conference centers near you. Discounts are offered on all programs for ICF and ACEC members.
For additional information, contact:
CB Bowman CEO,
MBA, MCEC, CMC, BCC
(908) 509-1744
press(at)acec-website(dot)org or
cb(at)ucece(dot)org
About the UCECE
The University of Continuing Executive Coaching Education (UCECE) is an innovative learning institution founded by CB Bowman, an executive coaching veteran with more than 20 years of experience in academia professional coaching experience. As a multifaceted professional university©, UCECE programs are designed for master level executive coaches seeking advanced courses to maintain credentialing requirements for certifications, for coaches seeking new methodologies regarding the challenges facing their clients; and for coaches seeking certifications for new assessment instruments.
The UCECE offers education for executive coaches with a radical twist: the ACEC has formed the institution using the collective experience and expertise of its top tier membership. Instructors are all eligible to earn their Master Corporate Executive Coach certification from the Association of Corporate Executive Coaches. They are proven leaders in the industry and have undergone a rigorous vetting process for entry into the ACEC in which they must meet high-level standards.
About the ACEC
Founded in 2010 by CB Bowman, a certified master coach with more than 20 years of experience and expertise with Fortune 500 clients, the Association of Corporate Executive Coaches (ACEC) has a unique global position for master-level executive coaches: rigorous credentialing, mutual support, and lifelong learning to drive business results.
The ACEC prides itself on an impressive array of member metrics, including:
99% have a post-graduate degree and 10 years of executive coaching experience – a longevity statistic strongly correlated to the performance of corporate executive coaches;
90% are published authors in a variety of outlets including white papers, articles and books;
80% have coached a Fortune 1000 company and have over 10 years of coaching experience with C-Suite executives; and
98% have 10 years of experience inside a corporate environment as a business executive responsible for the bottom line.