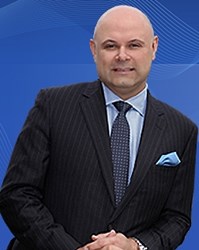 It's all about the results.
Calgary, AB (PRWEB) November 22, 2013
Increasing layoffs and unreliable employment is herding more and more would be entrepreneurs to venture into business for themselves. Niche micro economies are making entrepreneurship more attractive and lucrative for those willing to take the risk. One result is that more executives, entrepreneurs and business owners are implementing coaching as part of their strategic growth plans in response to increasing competition in slower economies.
According to Jeffrey Auerbach PhD, 58% of organizations say they have increased their use of coaching in the past year. Those businesses and executives who include coaching as part of their strategic growth plans can expect a lasting competitive advantage.
Results reported from the International Coaching Federation (ICF) and CIPD indicated that 92% of the organizations surveyed believed that coaching delivers significant business benefits. Some reported a return of 6 times the cost of the coaching. Studies conducted by MetrixGlobal LLC for a fortune 500 firm revealed that organizations who participated in coaching programs produced a 529% return on investment.
"We are excited to launch ChangeYourResults.com as the go-to resource for executives, entrepreneurs and business owners interested in boosting their results" says Shawn Shewchuk, #1 results coach in the country and author of the best seller Change Your Mind; Change Results. "The benefits of coaching are proven and real. Businesses and their executives need coaches to help keep them get ahead of the curve and change their results."
Change Your Results is a program by Shawn Shewchuk International Inc. designed to improve the effectiveness of today's business leaders. The program accelerates the progress of executives and business owners through a proprietary process which includes:

Developing and defining goals with strategic objectives.
Create a future vision.
Collapse time frames and accelerate achievement
Access new and unforeseen opportunities
Understand, aid and deliver powerful paradigm shifting presentations
Let go to enable growth
Develop a powerful brand
About Shawn Shewchuk
Shawn Shewchuk is the #1 Results Coach in the Country, sought after speaker and bestselling author of the book Change Your Mind, Change Your Results. For over 20 years, Shawn has worked with companies and individuals providing opportunities for accelerate and improve results. Change Your Mind, Change Your Results. To learn more, visit http://www.changeyourresults.com.