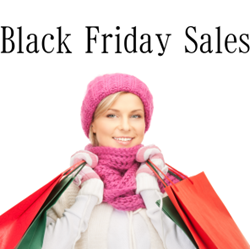 Amazon clearly was the leader with over three quarters of respondents planning to shop the online retailer.
Minneapolis, MN (PRWEB) November 22, 2013
935 U.S Consumers who plan to celebrate the upcoming holidays were recently surveyed by market research firm ClickIQ regarding their plans to participate in Winter Holiday shopping. When these consumers were asked "Which retail or online stores have you, or do you plan to, shop for your Winter Holiday shopping needs? (Please select all that apply)," Amazon clearly was the leader with over three quarters of respondents planning to shop the online retailer. Walmart coming in significantly lower at 65% and Target at 52%, traditional leaders for Winter Holiday shopping, indicates the line is shifting between online retail and brick & mortar shopping preferences. A surprising 24% indicated they planned to shop at eBay, further blurring that line.
Consumers in this study were also asked about their plans to participate in shopping on the specific Winter Holiday shopping days of Thanksgiving Day, Black Friday, Small Business Saturday, and Cyber Monday. As anticipated, over half (53%) report that they plan to participate in Black Friday, the traditional Winter Holiday shopping kick-off. Interestingly, 63% plan to participate in Cyber Monday, perhaps overtaking Black Friday as the biggest shopping day of the year. It also appears that Small Business Saturday is garnering some following with 26% indicating they plan to shop that day.
Respondents were sharply divided when asked their opinion regarding whether Black Friday should start on Thanksgiving Day. Nearly half are not entirely happy about this new trend with 31% of respondents relating that they are "very unhappy" and 15% "somewhat unhappy" about stores starting Black Friday on Thanksgiving Day. Contrast this with 8% who indicated they are "very happy" and 12% who are "somewhat happy" about this trend. Regardless, 35% of shoppers in this survey reported that they planned to shop Thanksgiving Day sales. Of these, over a third report that they plan to shop on-line only, 18% plan to shop in stores only and about half (47%) of this group plan to shop both on-line and in stores.
6% of our respondents reported that they have to work on Thanksgiving Day.
Methodology
Data was collected in an online survey with 935 of ClickIQ's US consumer panel from November 14, 2013 through November 18, 2013. Target respondents are consumers who celebrate and participate in the Winter Holidays gift-giving season. The survey results have margin of error of +/-5% at a 95% confidence level.
About ClickIQ
ClickIQ, Inc., based in Minneapolis, Minnesota, is an award-winning market research firm that employs fully integrated online management tools, a proprietary consumer panel, and skilled market research analysts to deliver quantitative consumer and shopper insights to some of the best known and most respected companies across the U.S.