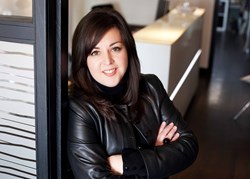 we're delighted to be working with retail stalwarts including Sir Terry, Jill & Bob as we go for significant growth over the next three years."
(PRWEB UK) 25 November 2013
Occa-Home, the online designer furniture, lighting & home-wares store, has unveiled further top Board Appointments including the introduction of Jill Little, former Buying, Merchandising & Strategy Director to the Board of The John Lewis Partnership, along with new Board Advisor and investor, Sir Terry Leahy, formerly CEO of Tesco, as it closes its Series A fund raise of £1.5m.
Launched in 2009, Occa-Home has quickly become The UK's Premier Online Interior Design Store. With its genuine design heritage and curated collections, it is the go to destination for designer branded furniture & home-wares online. This unique proposition has enabled the business to drive rapid growth, delivering triple digit growth YoY.
Following the appointment of Robert Willet as Chairman of the Board in July, the company's focus has been on developing an accelerated growth strategy while strengthening the Board & Management Team to deliver this next stage in its ambitious development.
The £1.5m fund raise includes investment from Artemis Fund Managers, Sir Terry, and a consortium of Private Equity funds as well as continued investment from the existing shareholders, Bill Dobbie and the William Currie Group.
"We are delighted to welcome our new shareholders and advisors to Occa," says Kate Mooney, Founder & CEO, "many of whom bring extensive ecommerce experience to business - and we're thrilled to be working with retail stalwarts including Sir Terry, Jill & Bob as we go for significant growth over the next three years."