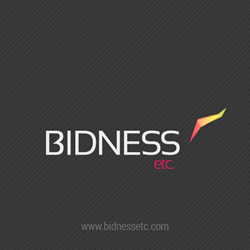 They should leave finance to the professionals. Period.
(PRWEB) November 22, 2013
Wall Street professionals have known their entire lives that traditional financial media is too far behind the curve to be of any use to the savvy investor. Using their intuition-driven, research-backed analyses, they identify the triggers and bag their fortunes in the minutes, hours and days before the media breaks the news.
Perhaps that's what drove a former hedge fund manager – who managed close to $300 million for clients when he was only 27 – to reunite with his team and execute a novel plan that seeks to redefine financial media. The idea: he and his team would pool their expertise and take financial media to the new age … in a radical, refreshing way.
BidnessEtc.com, the team's brainchild, is a visual and intellectual treat for anybody interested in financial news. It fuses professional research with jaw-dropping designs to present analyses in a way that – as the company management puts it – "will blow your mind away."
The website's easy-to-navigate layout and revolutionary aesthetics will put BidnessEtc.com's analyses and research in the reach of not only the Wall Street professional, but also the Main Street businessperson looking for professional advice on how to manage his/her savings.
The credentials of the people behind the project are spotless: the company's CEO and his hedge fund team posted more than 10% in gross profits even as markets tanked in the 2008 crisis. By bringing that experience in analyzing and trading thousands of stocks to the table, these hedge fund professionals are now breaking new ground in financial media.
In an era when most media outlets, including the Wall Street Journal and the Financial Times, are charging users a subscription fee for what the pros consider "semi-intelligent content", BidnessEtc.com is a godsend if you want free-of-charge insights into how the smart money thinks.
Their research methodologies – honed by their experience in high-velocity trading and analyzing global markets – are designed to deliver the most relevant information to readers while keeping a complete focus on key drivers and trends.
And finance is not all there is to BidnessEtc.com. The 60+ team behind the company comprises equally-talented musicians, philosophers, writers, programmers and graphic designers. Bidness Etc draws on this diverse skill set to recreate finance in a way it has never been done before. And, to keep their Gen Y readers engaged while educating them in finance, BidnessEtc.com also runs an entertainment platform side-by-side its business platform.
With their refreshing take on finance, it seems that the hedge fund team behind the BidnessEtc.com project is intent on making one point: business can be just as interesting and engaging as any other topic of interest.