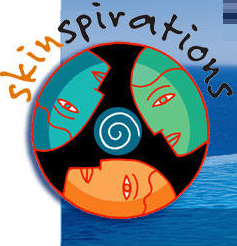 The organization's philosophy of not only providing a hand, but also providing resources and a support system, is an initiative that Skinspirations is honored to support.
Tampa Bay, FL (PRWEB) November 25, 2013
As the holiday season looms, not everyone can afford to participate in the tradition of celebrating the time of year with feasts. Approximately 17 percent of Hillsborough County's population is considered hungry, struggling to put food on the table, not just during the holidays but every day (1). Of Pinellas County's hungry population — about 5,400 individuals a month – half are children 13 or younger (2). Skinspirations, a Tampa Bay nonsurgical cosmetic center, responded to the local hunger need by hosting a charity event to gather non-perishable foods items to donate to the Metropolitan Ministries. The annual event was held Thursday Oct. 24, from 5:00-7:30 p.m.
The devastation of hunger extends throughout the world – but the need in just the Tampa Bay community alone is alarming (3):

One in four children in Hillsborough County struggles with hunger, according to data collected by Feeding America and the Nielsen Co.
73,280 children in the county are hunger insecure — meaning their bodies aren't receiving enough nutrition and they often are going without critical meals.
Dr. Cynthia Elliott, owner of Skinspirations, says giving back to the local community has long been a personal mission. In response to the hunger epidemic, staff members at the nonsurgical cosmetic facility recently organized and held a Halloween-themed charity event in which guests were asked to donate much-needed nutritional food for those in need. In exchange for the donations, Skinspirations provided raffle tickets which guests could redeem for various beauty treatments provided by the facility. The event attracted 45 guests who filled two large containers with non-perishable items for Metropolitan Ministries.
Skinspirations also accepted cash donations (up to $5 per person) from last minute attendees and those unable to bring food. The cash donations were used to purchase gift certificates for Publix which will be used by Metropolitan Ministries to purchase turkeys, a donation that is not as easily acquired.
Skinspirations physician assistant, Corinn Ziegler, conducted demonstrations of cheek enhancement with Juvederm. In addition, Skinspirations staff also performed makeup application demonstrations, as well as Hydrafacial treatment demonstrations.
Dr. Elliott said all business owners should have an influential impact on the communities in which they reside – in the cosmetic medicine industry, Elliott and her staff regularly hold events to get patients involved in helping the community, as well.
"Metropolitan Ministries hosts one of the largest holiday food drives in the area – many residents depend on the organization's resources," Elliott continued. "The organization's philosophy of not only providing a hand, but also providing resources and a support system, is an initiative that Skinspirations is honored to support."
Skinspirations' charity event directly benefits the Metropolitan Ministries community outreach program – the facility plans to continue participating in several community-focused programs in other facets, including the Metropolitan Ministries' annual toy drive.
Dr. Elliott is a former emergency and trauma doctor with the experience and expertise to perform a wide array of nonsurgical procedures in her Tampa Bay cosmetic facility. With a practice devoted exclusively to cosmetic and laser procedures, Dr. Elliott is often sought out to perform Botox injections by the medical representatives that sell the products she utilizes.
For more information about Skinspirations or to schedule a free consultation, visit http://www.skinspirations.com.
About Dr. Cynthia Elliott and Skinspirations:
Cynthia Elliott, M.D., is the board-certified owner of Skinspirations, located in Clearwater, Florida. Dr. Elliott obtained her M.D. from the University of Illinois College of Medicine, and then completed her residency in Emergency Medicine at Denver General Hospital and the University of Colorado Health Sciences Center. She has been on staff at Bayfront Medical Center, St. Joseph's Hospital, University Community Hospital and Mease Countryside Hospital, and has served on the faculty of the USF School of Medicine. Dr. Elliott currently serves as an expert witness in Cosmetic Medicine for the Florida Board of Medicine. Her company, ExpertEsthetics, provides online video training in advanced injection techniques, as well as hands on technique training for other practitioners. Dr. Elliott is also a national and international trainer for Cutera Lasers, training other physicians in the use of aesthetic lasers with skin of all colors. Skinspirations specializes exclusively in rejuvenation, enhancement and anti-aging treatments for the face and body. With her staff of aesthetic experts, you know you'll get the best results obtainable. Dr. Elliott has been in practice for over 20 years, and has the experience and reputation to have been chosen by the makers of Botox® Cosmetic and Juvederm to train other physicians and practitioners in her techniques. For more information, visit http://www.skinspirations.com.
1.Whitman, Sarah. "Churches Unite in Feeding Efforts This Holiday Season." Tampabay.com. Tampa Bay Times, 13 Nov. 2013. Web. 18 Nov. 2013. tampabay.com/news/religion/column-heddy-46pt-two-decks-goes-hereyy/2152212.
2.Reeves, Terri B. "Tampa Bay Harvest Is Hungry for Donations to Pay Its Director." Tampabay.com. Tampa Bay Times, 18 Oct. 2013. Web. 13 Nov. 2013. tampabay.com/news/humaninterest/tampa-bay-harvest-is-hungry-for-donations-to-pay-its-director/2147950.
3.Johnston, Caitlin. "Love with Food Delivers Organic Snacks, Meals for the Hungry." Tampabay.com. Tampa Bay Times, 16 Oct. 2013. Web. 13 Nov. 2013.tampabay.com/news/health/love-with-food-delivers-organic-snacks-meals-for-the-hungry/2147567.