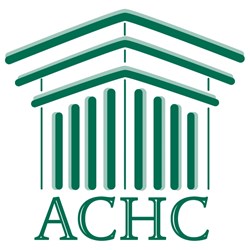 Cary, NC (PRWEB) November 22, 2013
Accreditation Commission for Health Care's Sleep Accreditation program is now accepted by UnitedHealthcare for providers of sleep services in the Southeast Region. The Southeast Region includes Alabama, Louisiana, Mississippi, Georgia, Florida, Arkansas, Tennessee, South Carolina, and North Carolina.
"Due to the increasing frequency of Obstructive Sleep Apnea diagnoses in the U.S., many payor sources now require accreditation to help improve the quality of patient care while controlling the costs associated with testing," said Tim Safley, ACHC Director of DMEPOS, Pharmacy, and Sleep. "The decision by UnitedHealthcare to accept ACHC's Sleep program is an important achievement for our organization and reflects our commitment to providing standards that align with the needs of providers, payor sources, and patients alike."
ACHC offers a patient-focused approach to sleep accreditation with standards that were developed with direct input from industry professionals to ensure that all requirements are relevant and realistic. In order to remain flexible to the needs of providers, ACHC's Sleep accreditation program offers standards for Sleep Labs and stand-alone Home Sleep Testing services.
UnitedHealthcare is an operating division of UnitedHealth Group, the largest single health carrier in the United States. UnitedHealthcare's nationwide network includes over 700,000 physicians and health care professionals, 80,000 dentists and 5,600 hospitals. With the addition of ACHC to UnitedHealthcare's list of accepted accreditation organizations, individuals covered by UnitedHealthcare in the Southeast region now have the ability to choose from a larger selection of sleep providers, including those accredited by ACHC. The ability for UnitedHealthcare's customers to choose the sleep provider that best meets their needs will contribute to the overall accessibility to quality health care.
ACHC is a not-for-profit accreditation organization that has stood as a symbol of quality and excellence since 1986. The organization has CMS Deeming Authority for Home Health, Hospice, and DMEPOS and a Quality Management System that is certified to ISO 9001:2008. ACHC is the provider's choice for accreditation because of their personal Accreditation Advisors, relevant and realistic standards, competitive pricing, and a friendly, consultative approach to accreditation. Accreditation by ACHC reflects an organization's dedication and commitment to meeting standards that facilitate a higher level of performance and patient care. For more information on ACHC's accreditation programs, or to download ACHC accreditation standards, please visit achc.org or contact them at customerservice(at)achc(dot)org or 855-937-2242.