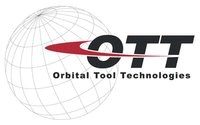 We could not be more pleased with the opportunities this combination presents. -OTT CEO, Keith Ravan
Greenville, SC (PRWEB) November 25, 2013
Azalea Capital is pleased to announce its portfolio company, Orbital Tool Technologies (OTT), recently completed the acquisition of Century Turbine Repair (Century) located in Pevely, MO. Century provides inspection, repair, and maintenance services for steam turbines and related rotating equipment operated by major utilities, municipal power plants, and major industrial firms. More specifically the Company inspects, repairs, and refurbishes stationary and rotating equipment utilized in the generation of electricity across the U.S. and Latin American markets.
Century's modern facility and highly trained staff provide the expertise and capability to perform work on large turbine components (up to 50 tons in-house and 75 tons in the field), which will enable OTT to significantly expand its service offering and open new market opportunities. Century Founder Mr. Bill Huey, who will remain with OTT, indicated that, "OTT's experience in field machining, spare parts fabrication, and valve repairs, combined with Century's capabilities in steam path inspection and repairs will offer the utility and industrial markets a sole source provider for the vast majority of their rotating equipment maintenance needs. Everyone at Century is excited about the merger of our two firms and looks forward to having the systems, processes, and financial resources necessary to service a very large and dynamic market." Mr. Keith Ravan, CEO of OTT conveyed, "We are thrilled to partner with Bill Huey and his team at Century. Their experience, reputation, and technical abilities are outstanding, and allow us to offer a broader array of mission critical services to clients in the power generation or industrial markets. We could not be more pleased with the opportunities this combination presents."
OTT is also pleased to announce the recent addition of Mr. James H. Miller, III from Birmingham, AL to its board of directors. Mr. Miller is the former Chairman, Chief Executive Officer, and President of Southern Nuclear Operating Company, a subsidiary of Southern Company (NYSE), and brings 30+ years of experience in the utility industry to OTT.