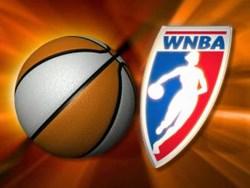 Sometimes scoreboards and stat sheets have answers. Sometimes they're woven in the stars or in the cards.
Langhorne, PA (PRWEB) November 26, 2013
During the WNBA off-season, it might be tempting to turn to other sports for exciting news, statistics and prognostications. But one avid blogger persists in posting updates on a sport that isn't even being played at the moment. How does he do it? With help from the intuitive psychic sports enthusiasts at Psychic Source, the most respected psychic service since 1989.
"WNBA fans!" declares the November 19th post on the Swish Appeal blog. "You've got questions and we've got answers!" And those answers come from Ben, Elijah, and Angela, three top Psychic Source psychics.
Will Atlanta Dream guard/forward Angel McCoughtry get along with her new coach in 2014? The psychics say probably yes. Will Connecticut Sun coach Anne Donovan survive the season without getting fired? All three psychic predicted a great year for her with some obstacles along the way.
Altogether, the psychics answered 12 questions about the how WNBA players, coaches, and teams will fare in the 2014 season. "It's interesting to hear not just the predictions, but also how each psychic arrives at his or her forecasts," says Maryanne Fiedler, Marketing Director for Psychic Source. "Each psychic relies on different tools and gifts, including astrology, Tarot cards, spirit guides, clairvoyance, and more," she explains, "which is exactly how it works when they give psychic readings to customers at Psychic Source."
Which of the psychics will end up scoring the most accurate predictions? We'll have to wait for the WNBA 2014 season to find out. In the meant time, read all the detailed forecasts at http://www.swishappeal.com/2013/11/19/5120094/wnba-questions-astrological-answers-psychic-source.
****
About Psychic Source:
Founded in 1989, Psychic Source is the nation's oldest and most respected psychic service. Psychic Source's advisors are experts in astrology, horoscopes, numerology, tarot cards, clairvoyant readings, and many other psychic disciplines. Psychic Source believes in its community of authentic Psychics and stands behind the authentic psychic readings they deliver to clients. Visit them online at http://www.psychicsource.com.
For more information, contact:
Maryanne Fiedler, Marketing Director
maryanne(at)psychicsource(dot)com
215-953-8568