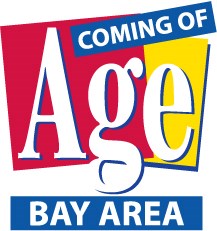 Volunteering leaves you feeling great; once you start, it's hard to stop!
San Francisco, CA (PRWEB) November 22, 2013
The holidays are often the first point of entry for people wanting to give back to their communities through volunteering. In a recently published article, VolunteerMatch.org declared that interest in volunteering increases by 15 – 20 percent during the holidays every year. To capitalize and perpetuate that holiday impulse, Coming of Age:Bay Area, the organization serving Bay Area boomers, created a special Holiday Opportunities page and additional resources to help volunteers extend their initial effort into the rest of the year.
"Our nonprofit partners rely on volunteer help to provide vital services to people in our community during the holiday season and all year around," said Noreen McKeon, Coming of Age:Bay Area program manager. "We hope our Holiday campaign will open the door to people interested in volunteering and get them hooked on the spirit. Volunteering leaves you feeling great; once you start, it's hard to stop!"
Volunteering also provides health benefits according to a recent NationalService.gov study. Older volunteers experience positive effects on their physical and mental health due to a sense of accomplishment, social and physical activity, and an increased sense of purpose. The study also indicated that higher volunteer participation can increase a person's longevity.
Coming of Age:Bay Area matches its members, people 50+, with nonprofits that can benefit from their talent and interests.
"When volunteers feel passionate about a cause, they are more likely to continue to assist that organization," said McKeon. "We connect our volunteer members with organizations ranging from homeless services to environmental stewardship."
To volunteer during the holidays, check out ComingOfAge.org/BayArea/holiday-opportunities; to stay involved during the year go to ComingOfAge.org/BayArea/opportunities.
About the company:
Coming of Age: Bay Area works in concert with non-profit organizations and individuals to celebrate the ability of all people age 50 and older to continue to grow, transform their communities, and become a force for public good. The organization is sponsored by Northern California Presbyterian Homes and Services, with additional funding provided by the Corporation for National & Community Service/RSVP grant and other community grants, and in partnership with KQED. Coming of Age: Bay Area offers volunteer opportunities, workshops, educational events, and one-on-one coaching. For more information, please visit http://www.ComingofAge.org/BayArea or Facebook.com/ComingofAgeBayArea.