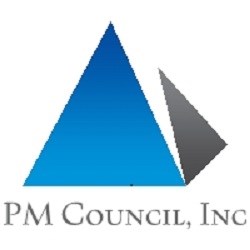 Our giving campaigns are formed by our employees looking to give back to help others.
Wake Forest, NC (PRWEB) November 24, 2013
While the Thanksgiving holiday is quickly approaching, PM Council, Inc. (http://www.pmcouncil.com) has initiated its annual holiday food drive. The local effort will support charities operating in the region in which the organization has its corporate office – Wake Forest, NC.
Employees will collect canned goods and other items to complete a Thanksgiving meal to feed families in need. These items will be collected from now until November 25, at which time the food will be delivered to their respective organizations. The donated items group will benefit The Salvation Army of Wake County.
"We conducted holiday drives last year, and we are very grateful to be able to support such valuable organizations," stated Vickie Callair, Founder and President of PM Council, Inc. "The giving ideas were compelled by our employees' aspirations to contribute to our communities. Our giving campaigns are formed by our employees looking to give back to help others. Therefore, we organized our desires and efforts in order to help people in need."
Food banks and other organizations are facing difficult times, due to decreases in donations and increased demands from people who need this assistance.
"By tradition, these organizations have depended on the openhandedness of local communities, whether it is company support or individual contribution. There is a need to ensure that everyone receives a delicious, wholesome meal, more than ever during the holidays. Therefore, we are so privileged to be able to give back," stated Callair.
About PM Council, Inc
PM Council, Inc. provides unparalleled project management, consulting, training and professional development to their clients that generate lasting value. We strive to meet our clients' needs to help them succeed! Founded in 2012, PM Council Inc. has been making a lasting difference with our corporate clients and PMI Certification aspirants. Visit us at http://www.pmcouncil.com. For more information, contact PM Council at 855-PMC-INC1(855-762-4621).