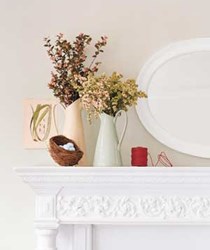 (PRWEB) November 26, 2013
The easiest way to give a wonderful gift is to find something that can be used in several ways. Find a simple glass or ceramic water pitcher, and jazz it up with accessories. Attach seasonal, festive ribbons and fill it with a friend's favorite flowers for a personal touch. Another option is to fill a clear glass pitcher with some dry ingredients from your favorite recipe, or all the fixings for hot chocolate. Tie the recipe to the handle with some festive bows.
Another great gift for the winter months is a cozy throw blanket. Personalize the thought by finding the perfect blanket for every friend. Pick fluffy solid throws for the friend that likes simple décor, or a snakeskin pattern faux fur throw for the friend that likes to spice things up. For friends that suffer through particularly cold winters, send them an insulated throw like ComfortTech 3M Thinsulate Blankets and give them the gift of warmth.
If the current go-to gift is baked goods, add some flair by delivering the goodies in a reusable container. Put cookies on a beautiful crystal plate, or buy an elegant cake dish for cakes and pies. Tie a bow on the plate and enclose a personal note saying that the treats and the plate are theirs to keep.
Ellery is also hosting the Pumpkin Pies and Snowy Skies Sweepstakes. Enter for a chance to win goodies for yourself and a gift for a friend.