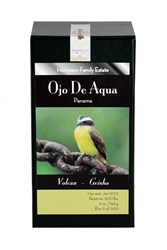 "A deeper experience for the adventurous palate"
Sandpoint, Idaho (PRWEB) December 02, 2013
Exotic Origins Coffee is on a mission to offer a deeper experience for adventurous palates by offering consumers direct access to extraordinary 88 point coffees from around the globe.
Scott Plail, Founder & CEO states "We began our journey to excellence tracing and sourcing exceptional coffees in often dangerous terrains in order to identify and uncover the company's first portfolio". Willem Boot, renowned International Coffee Expert covered 150,000 miles of exploration in Ethiopia, Central and South America leading the team for final selections.
The discovery of Geisha in Panama has been cultivated over decades "Never in my coffee career had I tasted such an otherworldly beautiful coffee," exclaimed Willem Boot.
Geisha Panama coffees have been critically acclaimed by experts from around the world for exceptional flavors profiles.
Exotic Origins is passionate about exquisite coffee, and therefore is proud to feature the Hartman Geishas in their global portfolio. Each signature coffee box includes the history, origin and proprietary cupping notes. "Our Geisha offers a unique experience for coffee enthusiasts. We take the experience a few steps further with precision roasted protocols, a wine-coffee pairing system, and bringing the stories to life" states Priscilla Broward, VP Sales & Marketing.