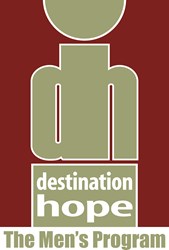 We try to teach our clients keys for coping during the holidays so their chances of staying sober are stronger.
Fort Lauderdale, Fla (PRWEB) November 25, 2013
Holidays and stress go hand-in-hand, and stress is one of the leading causes of drug or alcohol relapse. For recovering addicts, that can be an overwhelming statistic. Florida drug rehab center Destination Hope, a nationally renowned treatment facility located in Fort Lauderdale, wants to spread the message that yes, the holidays can stir up challenging emotions, but there are ways to cope.
"We try to teach our clients keys for coping during the holidays," said Ben Brafman, the founder and CEO of Destination Hope. "If they have specific steps to remember and turn to during tough times, their chances of staying sober are stronger."
First, a solid relapse prevention strategy is crucial. Take time before things get hectic to consider what situations you may encounter during the holidays. It could be a family gathering, work Christmas party, or even watching a football game with friends. Create a defined plan for dealing with cravings or triggers in these situations.
"Your support network is especially important at this time of year," said Brafman, a 20 year veteran of the Florida drug rehab community. "Make a list of names and phone numbers for the people you trust. Talk to them in advance and ask if they are willing to support you when you need it. If you find yourself in a tough spot and craving a drink, step away and make that phone call."
Cravings during the holiday season are enhanced by raw emotions that often accompany times that are traditionally spent with friends and family. Many people feel the pressure to be happy and enjoy the season, which can have the opposite effect. Depression and anxiety are two common conditions that can be exacerbated at this time of year.
"Florida drug rehab treatment teaches clients the keys for coping, which also means paying attention to how you're feeling. By learning to recognize the warning signs, such as feeling depressed or anxious, you understand that you could be on a path to relapse," explained Brafman, a behavioral health expert. "When you learn to catch these feelings early, as soon as they occur, you can combat them by turning to your relapse prevention plan."
Other relapse prevention keys include taking time to relax, following a healthy eating plan, and getting enough sleep. Finally, practice saying 'no.' Addiction recovery is about changing your lifestyle, and that may mean saying no to old holiday traditions. Fortunately, starting new, positive traditions can be the path to lasting recovery.
###
Destination Hope is a full service addiction, drug, alcohol and dual diagnosis treatment facility for men suffering from substance abuse and mental health issues. Treatment programs include: drug rehab, alcohol rehab, outpatient rehab, prescription drug rehab, dual diagnosis therapy to treat depression, anxiety and PTSD, family therapy programs, and aftercare. Destination Hope and its partner program, Destination Hope: The Women's Program, provide gender specific therapy in an intimate treatment environment. For more information on the center or substance abuse and addiction treatment, please go to http://www.drugrehabfl.net.