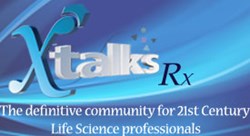 Toronto, Canada (PRWEB) November 25, 2013
Pharmaceutical companies face the daunting task of getting new respiratory products approved and launched in a crowded marketplace. Two main challenges in respiratory clinical trials are; interpreting minimal clinically important differences (MCID) and designing a patient reported instrument to demonstrate a compound's value. Both are critical in the approval of your compound as well as in post marketing activities.
To compete effectively in the respiratory market, it is critical to show the value of your product over the competition. One way to do this is to examine the effect of new products on patients using Patient Reported Outcomes (PROs).
Join esteemed speakers Dr. Chad Gwaltney, Senior Director of Consulting Services at ERT, and Dr. Kai-Michael Beeh, Founder and Medical Director at insaf Respiratory Research Institute, as they examine MCIDs and different types of PROs that are available for respiratory diseases and review case studies of successful demonstrations of product value in respiratory programs.
For more information on this webinar or to register, visit: http://xtalks.com/Respiratory-Update-COPD-Product-value-and-PROs.ashx.
Xtalks, powered by Honeycomb Worldwide Inc., is a leading provider of educational webinars to the global Life Sciences community. Every year thousands of industry practitioners (from pharmaceutical & biotech companies, private & academic research institutions, healthcare centers, etc.) turn to Xtalks for access to quality content. Xtalks helps Life Science professionals stay current with industry developments, trends and regulations. Xtalks webinars also provide perspectives on key issues from top industry thought leaders and service providers.
To learn more about Xtalks visit http://xtalks.com/ContactUs.ashx.
Contact:
Michelle Tran (416) 977-6555 ext 227
clientservices(at)xtalks(dot)com