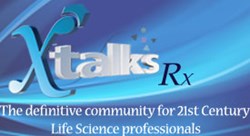 Toronto, Canada (PRWEB) November 26, 2013
Pharmacovigilance Benefit-risk assessments are typically conducted as part of a regulatory inquiry, for completing the PBRER, the RMP, or as part of an NDA submission. However, benefit-risk assessments are also a crucial part of signal validation and due diligence for making portfolio decisions. This webinar will outline the methodology and conduct of safety benefit-risk assessments for post-marketed products.
There are currently several challenges for companies trying to meet the requirements for benefit-risk assessments. The methodology for identifying and calculating risks and their frequencies in the post-marketing phase is subject to different, varying factors and fraught with caveats. At the end of the day, measuring and defining benefit-risk for a specific product is subjective.
This webinar will look at the challenges of conducting benefit-risk assessments at both the portfolio and the product-level to:

Provide an overview of regulations in the EU and the US requiring benefit-risk assessments
Determine how to increase transparency with agencies and other stakeholders and discuss why transparency is important
Examine the consequences of incorrectly assessing benefit and risk
Join keynote speaker Mary Mease, Senior Director of Risk Management at Quintiles, to learn:

General guidelines for conducting benefit-risk assessments
Understand regulatory requirements around benefit-risk assessments
Mary Mease leads the Safety Knowledge Team, the business strategy for Lifecycle Safety, and the development of strategies and solutions for Risk Evaluation and Mitigation Strategies (REMS) at Quintiles.
For more information on this webinar or to register, visit: http://xtalks.com/Pharmacovigilance-Benefit-Risk-Assessments.ashx
Xtalks, powered by Honeycomb Worldwide Inc., is a leading provider of educational webinars to the global Life Sciences community. Every year thousands of industry practitioners (from pharmaceutical & biotech companies, private & academic research institutions, healthcare centers, etc.) turn to Xtalks for access to quality content. Xtalks helps Life Science professionals stay current with industry developments, trends and regulations. Xtalks webinars also provide perspectives on key issues from top industry thought leaders and service providers.
To learn more about Xtalks, visit http://xtalks.com/ContactUs.ashx.
Contact:
Michelle Tran (416) 977-6555 ext 227
clientservices(at)xtalks(dot)com