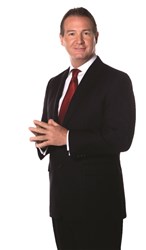 People think their insurance will cover all their costs after an accident.
(PRWEB) November 26, 2013
Thanksgiving day brings an annual spike in the number of car accidents—especially those involving drunk driving. Gary Iscoe, a Miami car accident lawyer and founder of Steinger, Iscoe & Greene, says the holiday can become a nightmare for victims.
"Every year we have a wave of calls from people hurt over the holiday," Iscoe said. "It's tragic because it's so preventable."
Steinger, Iscoe & Greene offers tips for safe driving on Thanksgiving weekend:

Thanksgiving brings a 54% jump in arrest rates for drunk driving in Florida. This reflects both increased numbers of drunk drivers and increased enforcement efforts. If you'll be drinking, always have a designated sober driver.
More people travel by car for Thanksgiving than any other holiday, making the roads crowded with drivers in a hurry. If you can't avoid driving somewhere, plan on going extra early and taking it slow.
The blood alcohol limit in Florida is .08%. Consuming as little as one to three drinks can put you over this limit depending on your body.
Even hours after having a drink, the alcohol remains in your system and you could still test positive on a breathalyzer.
Thanksgiving Eve ("Blackout Wednesday") is the single biggest drinking night for college students as they return mid-semester for the holiday. If your child is away at college, encourage them to drink responsibly.
Sober drivers are also at risk from the recklessness of others. Drive slow, don't distract yourself with your cell phone, and watch out for any speeders or aggressive drivers.
If you're injured in a Thanksgiving weekend accident, contact a lawyer as soon as you can.
"People think their insurance will cover all their costs after an accident," Iscoe said. "But insurers will offer the smallest amount they can. A good lawyer can help you get the compensation you deserve."
About Steinger, Iscoe & Greene:
Steinger, Iscoe & Greene is a proven legal team whose number one goal is to get South Florida injury victims every dollar they truly deserve. Since 1997, the firm's lawyers have successfully handled cases that have included: auto accidents, bicycle accidents, birth injuries and medical malpractice. The entire legal team is committed to representing and fighting for injury victims' best interests, giving each client insight into Florida law and their rights.
Steinger, Iscoe & Greene is a legal team with more than 30 lawyers and 130 legal professionals. Offices are located in Miami, Fort Lauderdale, West Palm Beach, Port St Lucie, Okeechobee, Ft Myers, and Orlando. Steinger, Iscoe & Greene also offers the No Fee Guarantee®, which means "you don't owe us any money unless we get money for you."
Steinger, Iscoe & Greene
1645 Palm Beach Lakes Boulevard
Ninth Floor
West Palm Beach, Florida 33401