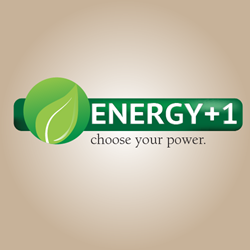 We are very proud to offer a competitive price for renewable and deregulated energy.
Chicago, IL (PRWEB) November 26, 2013
Starting Monday, November 25, 2013 Energy+1 will begin a direct sales marketing initiative in the Chicago area. The direct sales representatives are contracted through Energy+1 and certain energy partners in the area. They will be visiting the homes of residential energy consumers for the next several weeks.
Energy+1 is a great company that is built on helping people save more on their utility bills every month. The company is also an employer to those cities that it opens offices in. Prospective applicants can fill out an application on the website at http://www.energyplus1.com.
Energy+1 will be conscious and proactive in ensuring that any permit requirements are fully met prior to this initiative. If there are permits that are required in the city of Chicago, the contracted direct sales representatives will have copies of that documentation on them at all times.
Energy+1 is very proud to offer a competitive rates for renewable and deregulated energy. The company is partnered with some of the most notorious and respectable energy companies who provide natural gas and electricity to millions of customers.
These correspondents do not sell or request payment on anything. They are simply direct marketers who answer consumer questions and enroll them for services if they so choose. Again, it is to be noted that no form of sale should ever occur between our agents and residents. Please visit http://www.energyplus1.com for more clarification on employee duties.
The contracted direct sales representatives are always clearly identified with identification badges as well as branded shirts and jackets that clearly display corporate logo. In addition, the identification badges clearly state that the sales representatives are not employed by the utility. The contracted direct sales representatives also provide consumers with a telephone number that the consumers may call to verify their credentials and certification.
Please feel free to contact Energy+1 if you have any questions or concerns. We are hopeful and excited to branch out into the city of Chicago. It is a wonderful and boisterous city that can benefit from the cost reductions of energy deregulation and the renewable energy movement.
More about Energy+1
At Energy+1 we believe that everyone should have the freedom to choose where his or her energy comes from. Whether it's renewable or simply less fluctuated, we want to give you the power to choose. We also love to hire people and give them the opportunity to start out or start over. To learn more about Energy+1 as a business, visit the website at http://www.energyplus1.com.
###