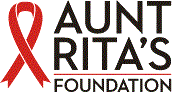 "I am proud to be a part of the Aunt Rita's Banner campaign" said the Honorable Greg Stanton, Mayor of Phoenix, Arizona
Phoenix, Arizona (PRWEB) November 22, 2013
To raise awareness of the need for education and outreach, Aunt Rita's Foundation is launching a statewide campaign that promotes HIV/AIDS awareness across Arizona by launching HIVAZ.ORG an online resource for testing and services. A portion of the campaign, made up of banners that will hang throughout the state, are in conjunction with World Aids Day and are designed to remind all Arizonans that HIV/AIDS is still one of the largest epidemics in global history. The only way to stop this epidemic is to know your status and get tested. The banner campaign will be unveiled at a press conference with Phoenix Mayor Stanton in the Plaza in front of City Hall, 200 W Washington St, Phoenix with a 20 foot X 40 foot banner that will hang from the side of City Hall at 11:00 am on Monday November 25th.
The banners will hang in civic locations in over 20 cities including Phoenix, Tucson, Scottsdale, Tempe, and Sedona as well as every Walgreens statewide and other locations such as select Safeway centers, Bicycle Ranch of Arizona and Carefree Resort & Conference Center. In total over 280 banners will hang across Arizona celebrating World AIDS Day. The banner campaign is the launch of Project HIVAZ.org, Aunt Rita's new HIV education and awareness campaign introducing the http://www.HIVAZ.ORG website, Arizona's first comprehensive online database of services, providers, physicians, case managers and testing locations. http://www.HIVAZ.org is one of only a few sites of its kind in the nation and is Arizona's online resource for HIV testing and prevention as well as to directly connect those affected by HIV/AIDS to the resources they need.
"I am proud to be a part of the Aunt Rita's Banner campaign," said the Honorable Greg Stanton, Mayor of Phoenix, Arizona. "My wife Nicole's brother died of AIDS, so we encourage HIV testing. There is no shame in knowing your status. Knowing your status, whether positive or negative, is the only way we are going to stop the spread of this disease. 30-40% of Arizonans do not know their status and 4,680 people in Arizona are HIV+ and do not know it. Anything we can do to bring awareness to this horrible disease is a fight worth fighting. People need to know the facts about how to protect themselves and others from HIV. This banner campaign and World AIDS Day are important as they remind all of us that HIV has not gone away. There is still a vital need to raise money, increase awareness, fight prejudice and improve HIV/AIDS education across Arizona."
Success stories, such as Earvin "Magic" Johnson — who has been living with the infection since his public disclosure in 1991 — has mitigated the perceived "seriousness" of the one-time killer. But the reality of HIV/AIDS is that it remains an epidemic. According to the Centers for Disease Control and Prevention, among the more than 1.1 million people living with HIV/AIDS in the U.S., an estimated 1 in 5 of those do not know they are infected. The Centers for Disease Control and Prevention states that everyone ages 15-65 get an HIV test at least once in their life as part of a standard healthcare evaluation. http://kff.org/hivaids/fact-sheet/hiv-testing-in-the-united-states/
"This campaign is a megaphone for the message that Aunt Rita's spreads everyday," said Aunt Rita's Foundation Executive Director, Kit Kloeckl. "The World Health Organization's 2013 theme for World AIDS Day is 'Getting to Zero: Zero new HIV infections. Zero discrimination. Zero AIDS-related deaths.' We hope that these banners are a bold statement to all that live with HIV/AIDS that there is hope in education and to the Arizona community that HIV is still an epidemic and everyone needs to know their status and get tested. We created HIVAZ.ORG to provide Arizonans with a central database for testing and resources."
About Aunt Rita's: Founded in 1987, Aunt Rita's Foundation, a 501 (c) 3, nonprofit agency that advocates HIV education and awareness and raises and equitably distributes funds to 18 HIV/AIDS service organizations with programs to prevent HIV/AIDS or assist those living with the disease. Aunt Rita's' primary fund-raiser is the AIDS Walk Phoenix & 5K Run in October. Money raised is equally distributed to participating agencies which include The Bill Holt Clinic at Phoenix Children's Hospital, Chicanos Por La Causa, Compassion in Action, Concilio Latino De Salud, Ebony House, H.E.A.L. International, HIV/AIDS Law Project, HIV Care Directions, Joshua Tree Feeding Program, McDowell Healthcare Clinic, Maricopa Interfaith HIV/AIDS Alliance, Native American Health, one n ten, The Phoenix Shanti Group, Project Hardhat, Southwest Behavioral Health Services, Southwest Center for HIV/AIDS, and Terros. For more information, visit http://www.auntritas.org or call (602) 882-8675.